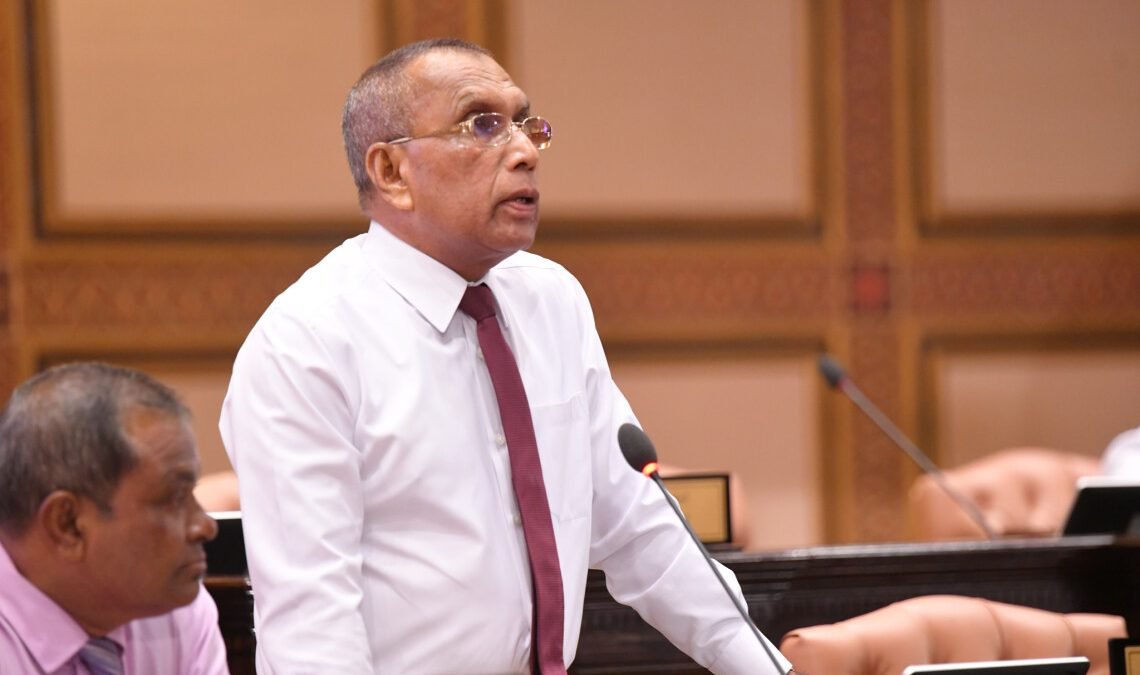 The Democrats have renewed talks on a referendum on adopting a parliamentary system of governance ahead of the second round of the presidential election.
Member of Parliament (MP) for the Vilufushi constituency, Hassan Afeef, broached the topic during Tuesday's parliamentary debate on reconstituting the standing committees of the legislative body.
According to Afeef and The Democrats, while the Maldives has a presidential system of governance, it differs from other similar systems and is thus closer to a parliamentary system.
"But if we do things in accordance with the parliamentary system, it means that the existing system does not work. So we need a [proper] parliamentary system," he said.
Referring to the results of Saturday's first round of the presidential elections, Afeef said it was clear that the people did not want to hold on to any government for more than five years, pointing to the fact that no Maldivian president has won a second term since multi-party elections began in 2008 – and also highlighting the fact that when coalitions are formed, in order to secure second round run-off victories, it is done so without the direct consent of the people.
"…I think this is the time for clarification from the people. How do the people feel about this system… It is important to come out now and get the people to vote 'for' or 'against' [in a constitutional referendum]. The people's decision is the best way for the future of the whole country," said Ilyas Labeeb, presidential candidate for The Democrats and MP for the Hulhudhoo constituency.
In 2007, the Maldives held a constitutional referendum on whether the country should move forward with a presidential system or a parliamentary system. The then president Maumoon Abdul Gayoom had supported a presidential system with Mohamed Nasheed, who had led the opposition Maldivian Democratic Party, pushing for a parliamentary system. Over 60 percent of the public had supported a presidential system of governance and, even as MDP alleged that the referendum was rigged, this was written into law under the 2008 constitution.
While Nasheed, who recently splintered from MDP to form The Democrats, is seen as an ardent supporter of the Westminster model, the rift between him and President Ibrahim Mohamed Solih, according to observers, stems for Solih's refusal to commit to a referendum.
Now, however, with a seven percent deficit in the first round of presidential elections against his main rival, Solih will need the strong support of an assured voter base to secure a win in the second round of the presidential elections.
Related posts