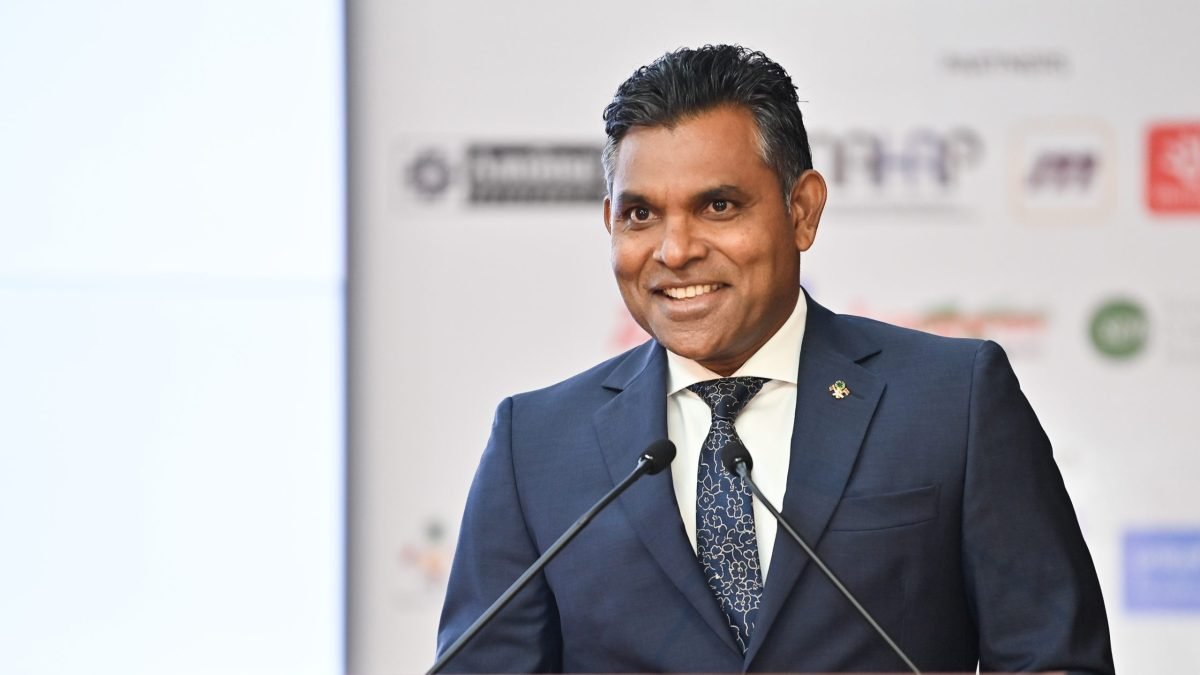 Vice President Faisal Naseem has said that aligning scientific research and policy development with the Sustainable Development Goals (SDGs) is vital for achieving progress. He made the statement on Sunday at the closing ceremony of the International Conference on Social Research and Innovation, hosted by the Institute for Research and Innovation (IRI) of Villa College.
Speaking on the conference theme, "Breakthrough to Excellence: Achieving a Networked Community," the Vice President stressed the significance of collaboration and knowledge-sharing to tackle complex social challenges. Highlighting the importance of international cooperation, he called for joint efforts in tackling pressing global issues such as climate change, poverty, and inequality. He underscored the need to foster a culture of sharing knowledge and expertise, encouraging innovative solutions to effectively confront these challenges.
The vice president drew attention to the Maldives' susceptibility to climate change, outlining the most pressing climate-related concerns including sea-level rise, extreme weather events, and coral bleaching. He reiterated the government's commitment to mitigating the effects of climate change through investments in renewable energy, reducing reliance on fossil fuels, and implementing coastal protection measures. The vice president highlighted significant initiatives undertaken by the administration, including the Greater Malé Waste to Energy Project aimed at converting waste into electricity to reduce dependence on imported fuel. Efforts to improve education and develop human capital, such as the introduction of a free degree program and the establishment of junior colleges, technical, and vocational education and training centres across the country, were also noted as crucial for nurturing future leaders.
In conclusion, Vice President Naseem urged young people to take immediate action in safeguarding the planet and shaping a better future. He emphasised that their engagement and commitment were instrumental in addressing the pressing challenges faced by society.
The International Conference on Social Research and Innovation (ICSRI) serves as a platform for researchers, academics, students, and industry experts from various disciplines to share their research findings, establish networks, and engage in intellectual discussions and ideation.
Related posts