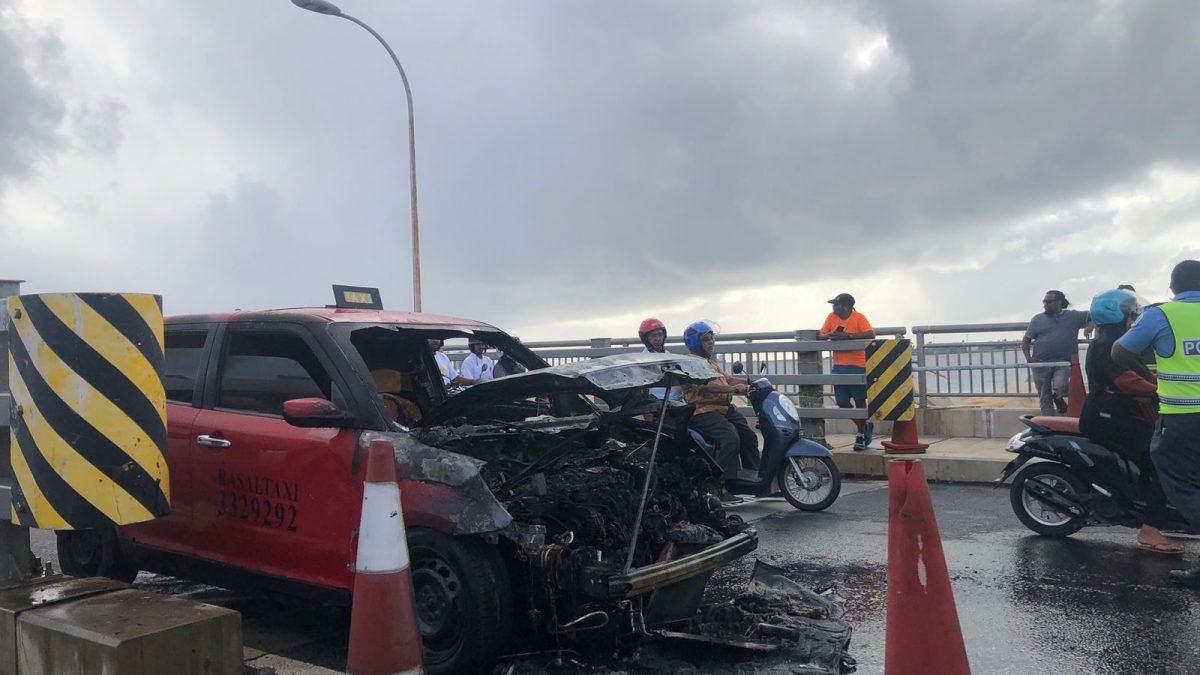 A car, driving from Male' to Hulhumale', caught fire on Sinamale' Bridge this afternoon. The incident occurred near the Hulhule' side traffic light that separates the bridge and the connected highway. No casualties have so far been reported.
A police media official confirmed the incident via telephone and stated that both the Police and the Maldives National Defence Force (MNDF) Fire and Rescue Service promptly responded to the emergency call and were at the scene. Firefighters have already extinguished the fire, according to a Maldives Republic reporter there. He said the bridge, which was partially closed to traffic following the incident, has now been reopened.
The cause of the fire is not known.
The car bears a print indicating that it is registered under the taxi centre named Rasal Taxi. An employee from the centre has confirmed that the car belongs to them, but they are unaware of the specific details surrounding the incident.

Related posts