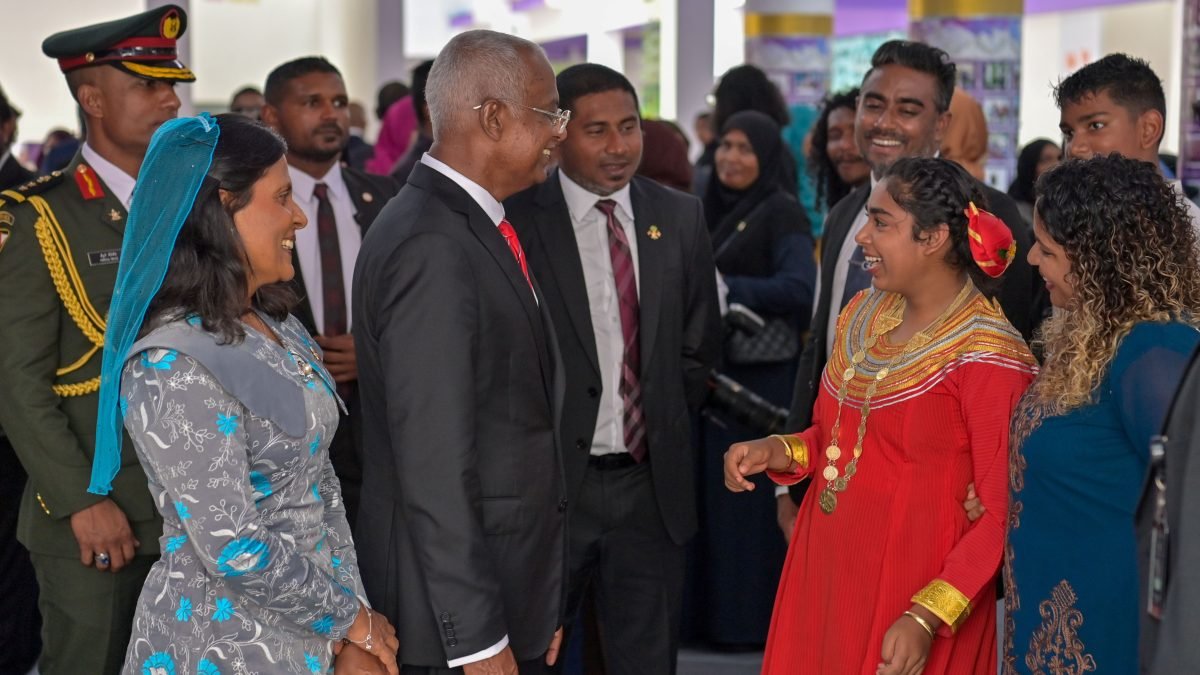 A customary flag-hoisting ceremony was held at Republic Square in Male' on Wednesday morning as part of the activities planned to celebrate the country's 58th Independence Day. President Ibrahim Mohamed Solih and First Lady Fazna Ahmed attended the event which took place at 6 a.m. Cabinet Ministers, distinguished guests, and high-ranking officials from government offices and institutions also participated in the traditional event.
Meanwhile, Vice President Faisal Naseem attended a similar flag-hoisting ceremony held in Addu City, 290 nautical miles away from the capital Male'. Ali Nizar, Mayor of Addu City Council, and city council members were in attendance at the ceremony.
In Male', President Solih and First Lady Fazna attended the official ceremony held at the Maldives Centre for Social Education (MCSE) to mark the 58th anniversary of the country gaining full independence after 78 years as a British protectorate.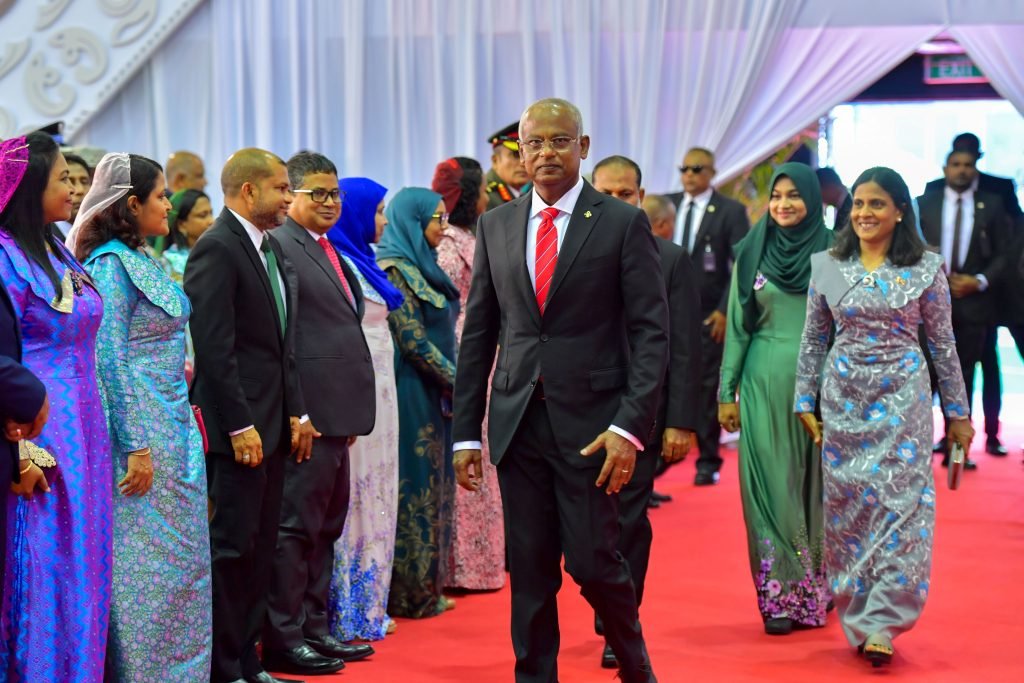 During the official ceremony, the President addressed the nation and conferred awards of honour and recognition on 23 deserving citizens. President Solih awarded the National Award of Honour to five individuals and the National Award of Recognition to 18 individuals.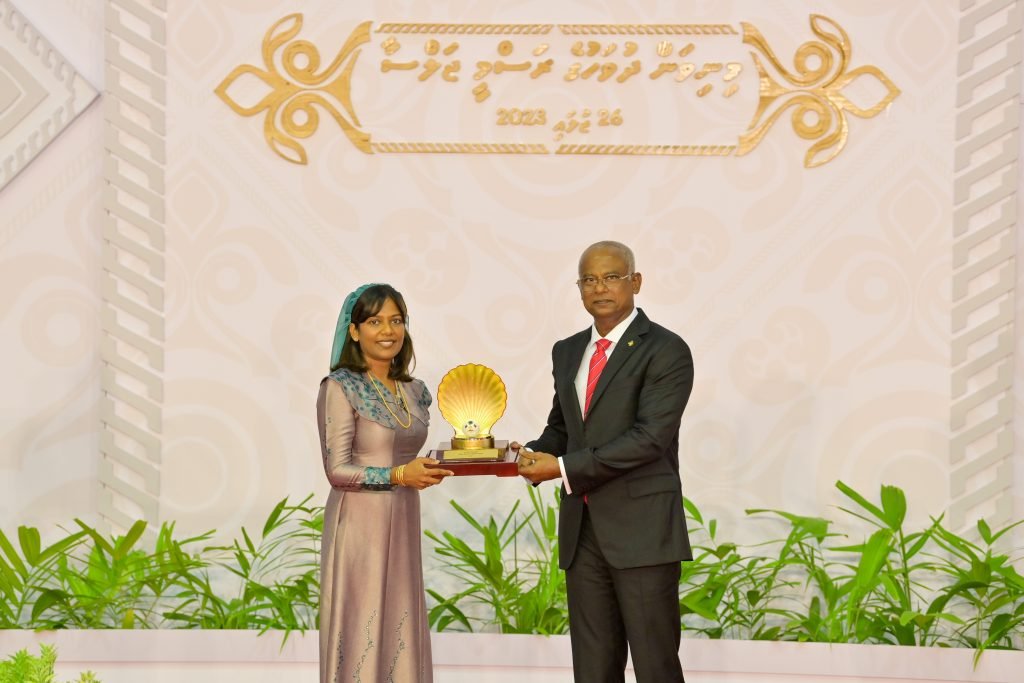 The five recipients of the National Award of Honour are:
Sheikh Ahmed Fahmy Didi: For his excellent contributions towards raising religious awareness and Islamic education.
Rasheeda Ibrahim: For her excellent contributions to the field of Dhivehi language and literature.
Voyages Maldives Pvt. Ltd: For their excellent and continued efforts in the tourism sector.
Captain Ahmed Zubair: For his exceptional service to the development and growth of the maritime industry.
Maizan Ali Maniku: For his exceptional service to the development of sports.
President Solih also bestowed the Order of the Dignified Rule of the Dhiyamigili Dynasty (ODRDD) upon Dr Mustafa Lutfi, Special Advisor on Social Policy at the President's Office. Dr Lutfi's award recognised his national commitments to the government over a period of more than 34 years and his invaluable contributions to the Maldives' education sector.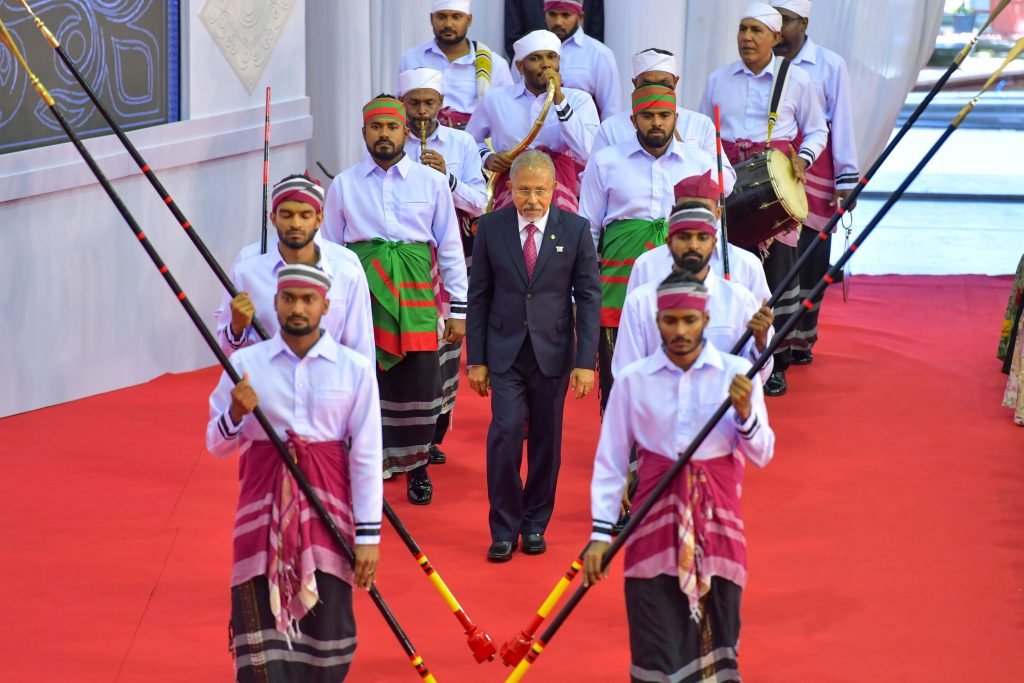 In his national address, the president underscored the Maldives' strong ties with the international community as the most significant binding force in defending and preserving the nation's independence. He highlighted that these strong relations have enabled the country to accelerate its economic development and enhance people's livelihoods. Highlighting that protecting and preserving the nation's sovereignty is the government's top priority, the President reaffirmed his continued commitment to safeguarding the dignity and honour of the country.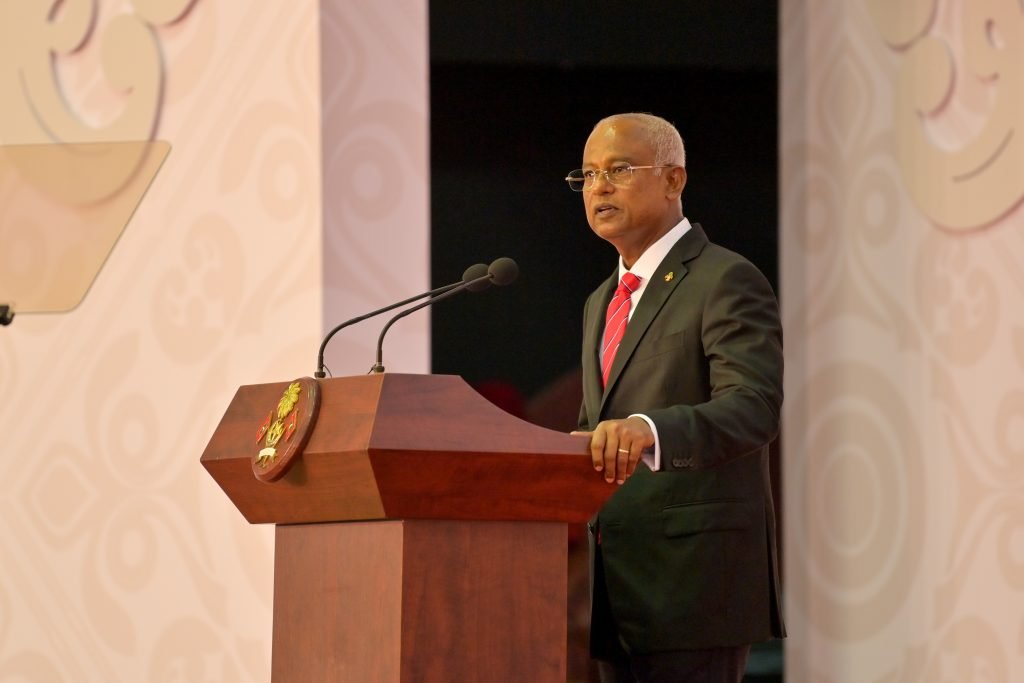 President Solih also stressed that the most significant satisfaction an individual can derive from independence is the protection of their civil liberties. He highlighted the nation's progress in achieving complete political freedom in all fields over the past five years, providing the people with comprehensive political, domestic, and foreign freedoms while safeguarding their civil liberties.
In his address, President Solih also paid tribute to the nation's revered Independence heroes.
The Maldives commemorates its Independence Day every year on 26 July. The country marked its 58th Independence Day anniversary this year.
Related posts