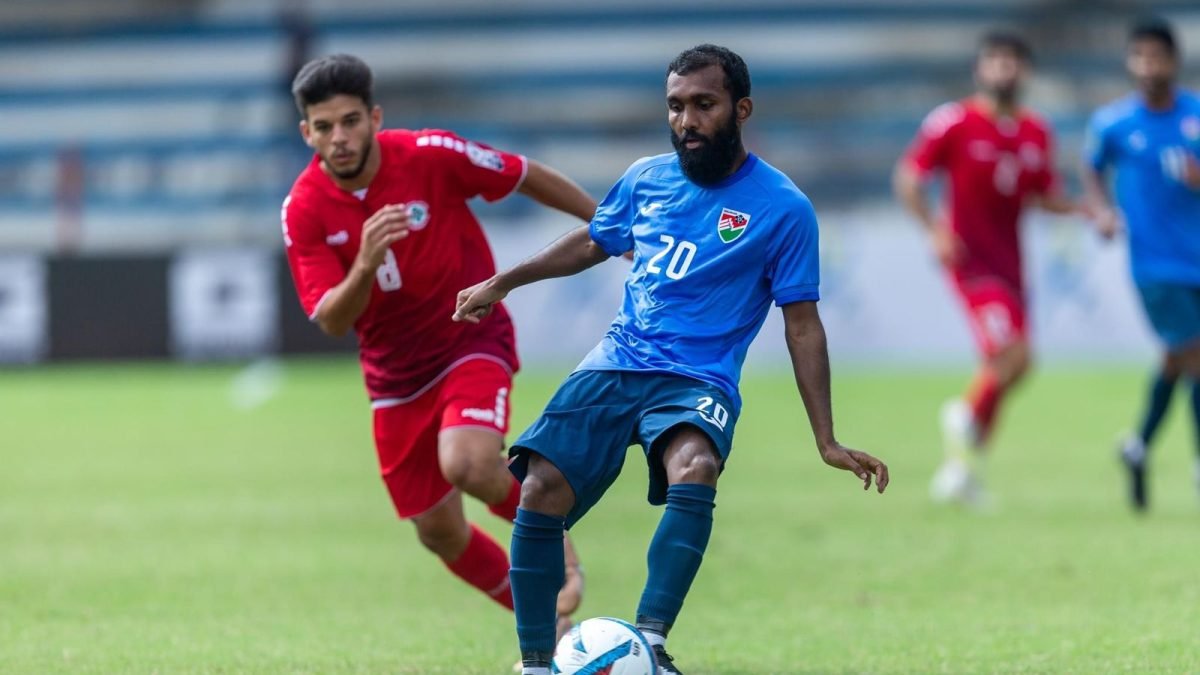 The Maldives have been eliminated from the group stages of the SAFF Championship for the first time in the competition's history. The team's hopes were dashed after a narrow 1-0 defeat to Lebanon in the 14th edition of the regional tournament.
Lebanon took the lead in the 23rd minute, thanks to a goal scored by their captain Hassan Maatouk. Maatouk's precise free kick from the edge of the area found the bottom corner of the net. Despite dominating possession, Lebanon failed to convert two consecutive scoring opportunities, providing the Maldives a glimmer of hope.
In the second half, the Maldives stepped up their efforts, controlling the ball in the Lebanese half and seeking an opportunity to equalise. In the 76th minute, Hamza Mohammed (Hampu) fired a shot that was effectively blocked, Naiz Hassan (Dhaadhu) also found himself with space in the penalty area, only to send his shot over the crossbar. Unfortunately for the Maldives, their attempts to turn the tide of the game were in vain.
The Maldives' poor performance at this year's SAFF Championship culminated in their first-ever group stage exit in the competition's history. Hopes were high for the Maldives to make a mark in the tournament and showcase their potential; however, they failed to live up to the expectations.
Related posts