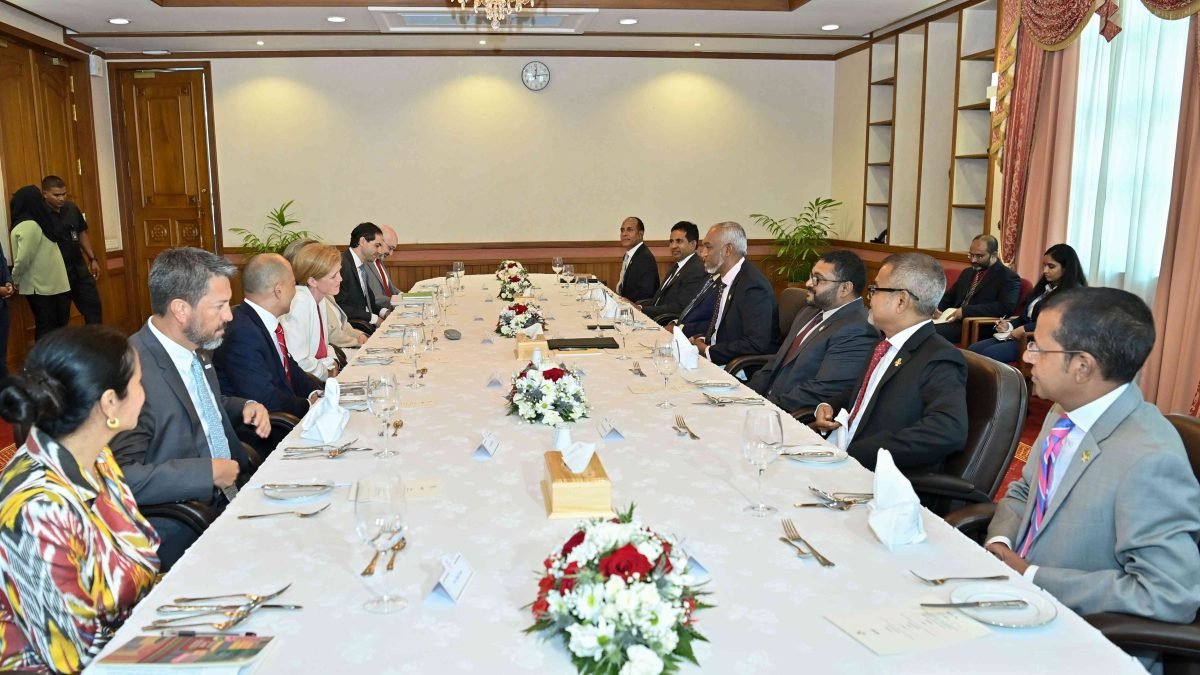 President Mohamed Muizzu on Saturday met with a delegation from the United States at the President's Office. Samantha Power, the Administrator of the United States Agency for International Development (USAID), led the delegation, which also included the US Ambassador to the Maldives Hugo Yue-Ho Yon.
Discussions at the meeting were centred on enhancing ongoing initiatives, shaping upcoming programmes and collaborations, and addressing bilateral and multilateral matters of mutual interest.
The President briefed the American delegation on the administration's policies and plans, with topics of discussion including climate change and adaptation, building capabilities for disaster reduction, and strengthening capabilities on early warning systems.
President Muizzu also highlighted the importance of reducing the substantial tariff rates imposed on Maldivian fisheries export products in the international market, developing the agriculture sector to ensure food security, and allocating the necessary funds to mitigate the impacts of climate change. He sought active support for high-priority endeavours, including economic recovery, nature park conservation, and maritime security.
Related posts