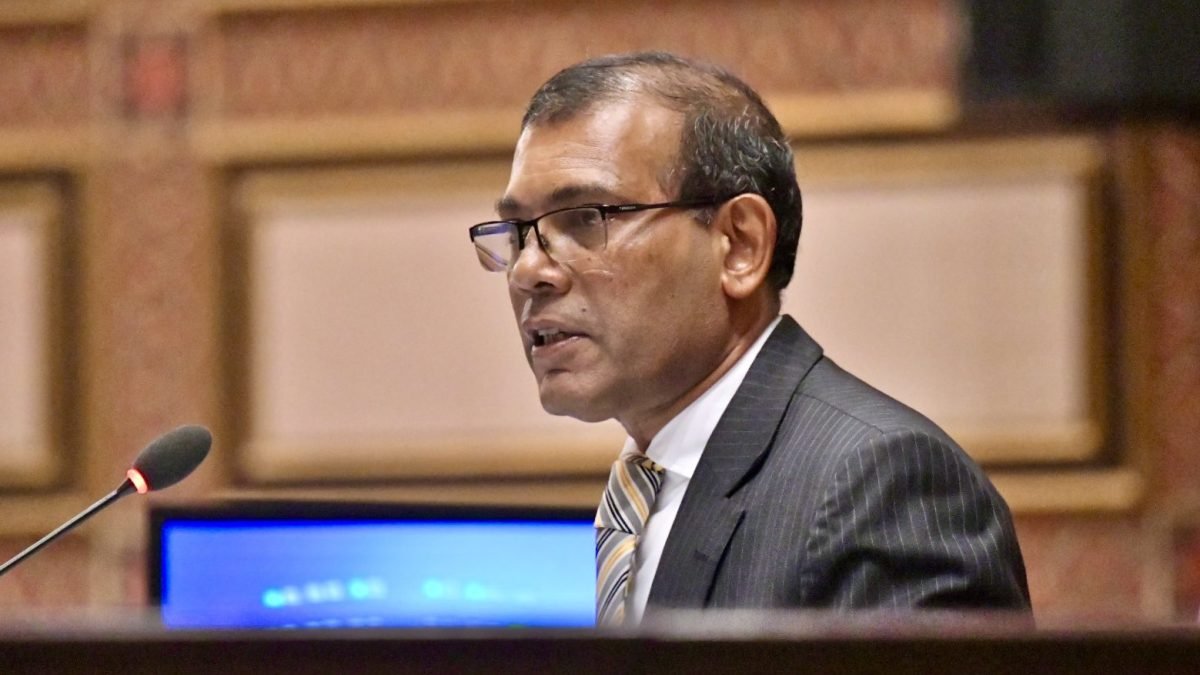 Former President and current Speaker of the Parliament Mohamed Nasheed has resumed his duties as the Speaker, effectively ending the deadlock that had paralysed the legislative body in recent days.
Nasheed had temporarily stepped aside from the speakership following a no-confidence motion filed against him by the ruling Maldivian Democratic Party (MDP). The party initiated impeachment proceedings against Nasheed after his refusal to table a no-confidence motion against Vice-Speaker Eva Abdulla and subsequent calls for the withdrawal of the motion against her.
The former president cited the simultaneous filing of no-confidence motions against both himself and the Vice-Speaker as the cause of the deadlock. However, in a surprising move during today's sitting, Nasheed reassumed the speaker's chair and resumed his responsibilities.
Nasheed explained that his decision was driven by the concerns of the public regarding the stalled parliamentary proceedings. He revealed that the presiding MP, Hassan Afeef, had met with President Ibrahim Mohamed Solih in an attempt to find a solution, but no resolution had been reached.
"The interest of the people and the entire country must take precedence over my excuses," Nasheed emphasised.
On the agenda for today's sitting is the reconstitution of parliament standing committees based on the recent changes in political affiliations of MPs represented in committees. Following the debate, a deadline will be established for the submission of amendments, with the vote on the proposed amendments scheduled for the next sitting.
Related posts