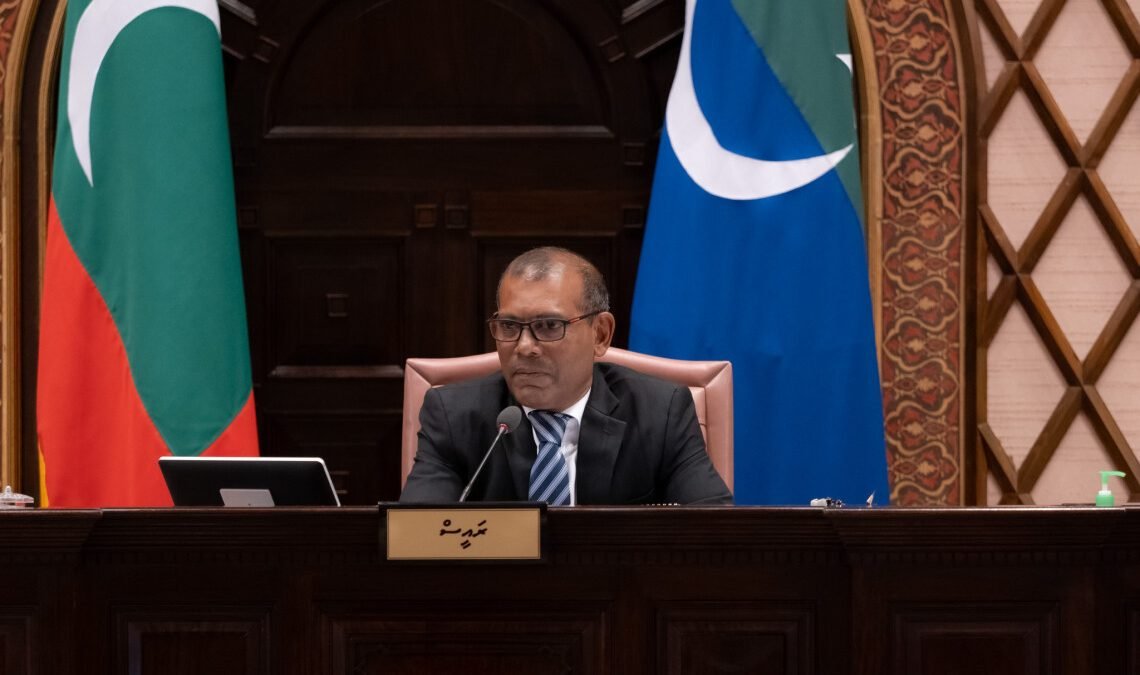 The no-confidence motion against Parliament Speaker and former President Mohamed Nasheed, is finally set to take place on Monday, according to a parliamentary announcement.
This move coincides with a surprising result on Saturday's Presidential Elections, where his former allies ruling Maldivian Democratic Party (MDP), lost to the opposition led by People's National Congress (PNC)/ Progressive Party of Maldives (PPM)'s candidate Male City Mayor, Dr Mohamed Muizzu.
The legislative body so far has not been able to convene a complete session since resuming its third term in August, largely due to the participation of many MPs in presidential election campaigns. As a result, the decision was made last week to delay any full sittings until after the electoral proceedings have concluded.
Back in June, the ruling MDP had initiated no-confidence procedures against both Speaker Nasheed and Deputy Speaker Eva Abdulla. In the wake of these motions, both officeholders chose to step back from their roles in overseeing parliamentary sittings, thereby causing a legislative stalemate.
Accusations have been levelled against Nasheed and Abdulla by the MDP for allegedly presiding over the Parliament in a manner contrary to the Maldivian constitution, as well as existing rules and guidelines.
This controversy has led to internal divisions within the MDP, which at one point held a supermajority in Parliament. A group of MPs aligned with Nasheed eventually exited the party, causing a shift in the legislative body's composition and resulting in another deadlock during its second session.
An extraordinary parliamentary session was convened during the recess, leading to a realignment of the standing committees to better represent the altered parliamentary makeup. Further changes came about when the departed MDP MPs joined a new political faction known as The Democrats.
Nasheed has been accused by the MDP of intentionally perpetuating the deadlock to thwart the motions of no confidence aimed at him and his cousin, Eva Abdulla. The inaugural sitting of the current term was abruptly adjourned, following Nasheed's assertion that MPs from the Democrats had failed to duly notify the Parliament about their change of political allegiance.
According to the constitution, a simple majority is necessary for the passage of no-confidence motions against the speaker or the deputy speaker. Currently, the MDP holds 56 seats in Parliament, while Nasheed's Democrats have the second-largest representation with 12 MPs.
Related posts