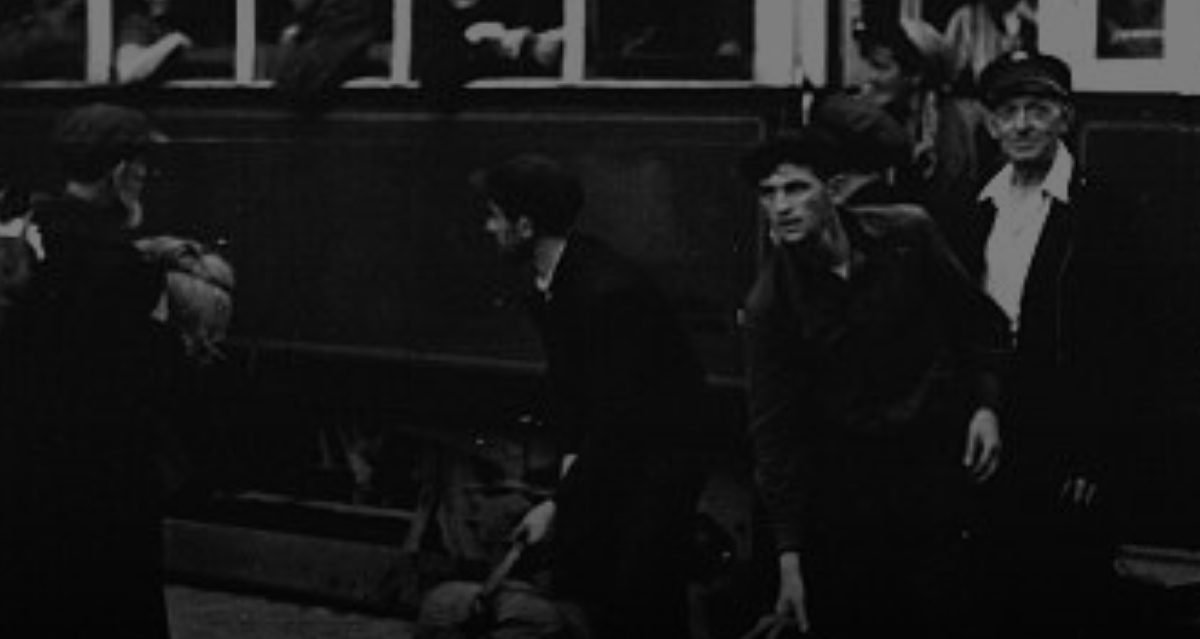 A photograph that baffled historians and art enthusiasts for over eight decades has finally been given a name and a story. The photograph, taken at London's Liverpool Street station during the Holocaust, features three young Jewish girls fleeing Nazi Germany on the Kindertransport, a mass evacuation of Jewish children to safety in 1939.
The discovery of the children's identities and the revelation of their agonising journey have breathed new life into the photograph's historical significance.
For years, the picture had been displayed in museums, exhibitions, and publications worldwide, often referred to as Three Little Girls. However, the identities of the young souls remained mysterious. However, recent breakthroughs have unravelled the enigma and shed light on the lives behind the haunting image.
Inge Adamecz, one of the girls in the photograph, revealed that she had no recollection of being photographed. She was entirely unaware of its existence for most of her life. Inge and her older sister Ruth were only children when they fled their home in Breslau, Germany (now Wroclaw, Poland). They left behind their mother and younger sister, who tragically perished at Auschwitz.
It was only in her later years that Inge stumbled upon the photograph that would change her life. She discovered her younger self and sister Ruth in the book Never Again, authored by historian Martin Gilbert. The picture was listed as Three Little Girls. Inge was both startled and delighted to find herself and her sister Ruth featured so prominently in a historical work of such significance.
Inge decided to reach out to author Martin Gilbert and share her account. She informed him that not only were they the subjects of the photograph, but they were still alive. This revelation brought renewed interest in the photograph and sparked a heartwarming reunion with a past long forgotten.
Ruth passed away in 2015, leaving Inge to bear witness to their shared journey.
Now, it is known that the third girl's name was Hanna Cohn.
Like Inge and Ruth, Hanna arrived at London's Liverpool Street station on the same Kindertransport train. The young girl, aged 10 at the time, travelled from Halle, Germany, alongside her twin brother Hans, who later changed his name to Gerald. The faint image of Hans' trouser leg captured in the corner of the original glass plate of the photograph offers a poignant glimpse of the siblings' shared experience.
Hanna's memory of the photograph remained elusive, like Inge and Ruth. However, she did recall the journey vividly, including the cherished doll she clutched in the picture.
While Inge Adamecz and Hanna Cohn never crossed paths in recent years, Hanna's account of her experiences came to light through an interview conducted by London University.
Hanna died in 2018. Her willingness to share her story offers a posthumous connection with Inge, as they both embarked on separate but intertwined journeys.
Related posts