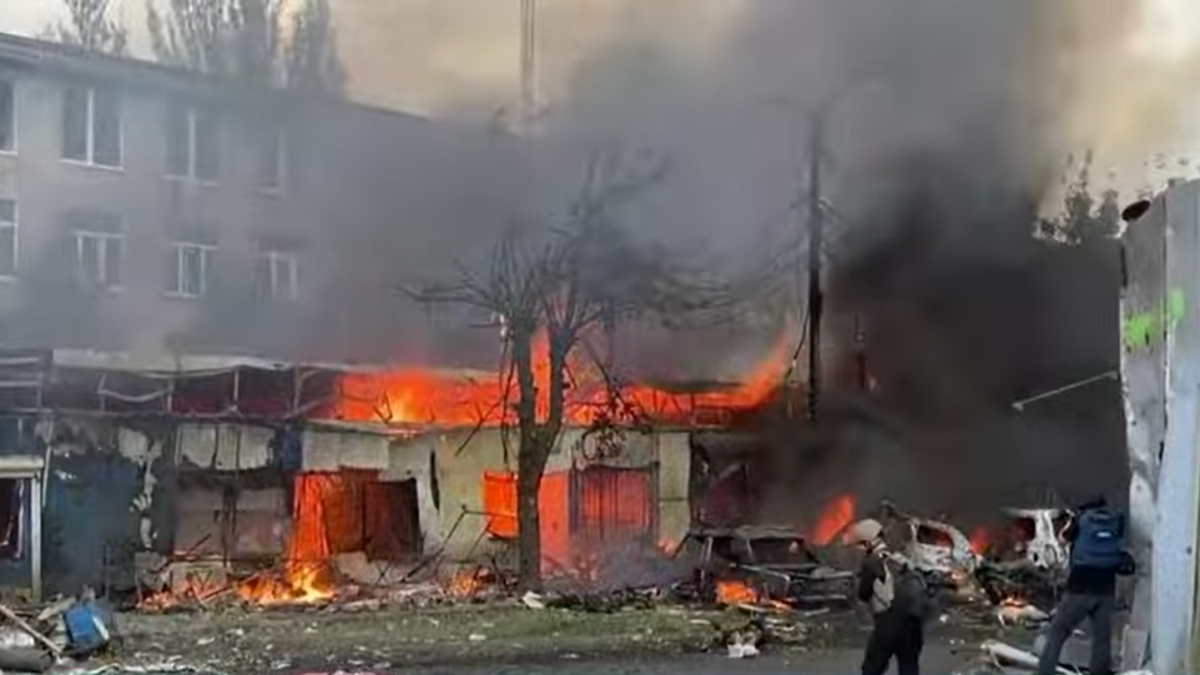 A Russian attack on the city of Kostyantynivka in eastern Ukraine has left at least 16 people dead and dozens wounded, according to Ukrainian President Volodymyr Zelensky. The Kostyantynivka attack targeted a regular market, shops, and a pharmacy.
President Zelensky stated on his Telegram channel: "At this moment, the attack by Russian terrorists has killed 16 people in the city of Kostiantynivka, Donetsk region. A regular market. Shops. A pharmacy. People who did nothing wrong. Many wounded. Unfortunately, the number of casualties and the injured may rise."
Ukrainian Prime Minister Denys Shmyhal issued a warning, saying "There will be fair retribution for everything," emphasising Ukraine's determination to respond to the unprovoked aggression.
The video footage of the incident shows civilians falling to the ground on the streets within a bustling market. Kostyantynivka is an industrial city located near Bakhmut and on the front line of the war with Russian troops.
The Kostyantynivka attack occurred shortly after US Secretary of State Antony Blinken's unannounced visit to Kyiv, where he held discussions with President Zelensky and other top Ukrainian officials. The timing of the attack, following diplomatic talks, has raised questions about the intentions and motivations behind the Russian action.
The State Department issued a statement highlighting the purpose of Blinken's visit, emphasising the need to showcase the United States' dedication to Ukraine in the face of Russia's continued aggression. This commitment comes as a direct response to Russia's aggressive actions in the region, which have raised alarm worldwide. Sources within the US government disclosed that Secretary of State Antony Blinken had been planning to announce a new military aid package for Ukraine.
Blinken met with Danish Prime Minister Mette Frederiksen during his train trip to Kyiv. During their meeting, Blinken expressed gratitude to Denmark for its willingness to train Ukrainian pilots on F-16 fighter jets and for its commitment to donating these advanced aircraft to Ukraine, further fortifying Ukraine's military capabilities.
Throughout the conflict, Russian forces have repeatedly targeted civilian areas with missile, drone, and artillery strikes.
Related posts