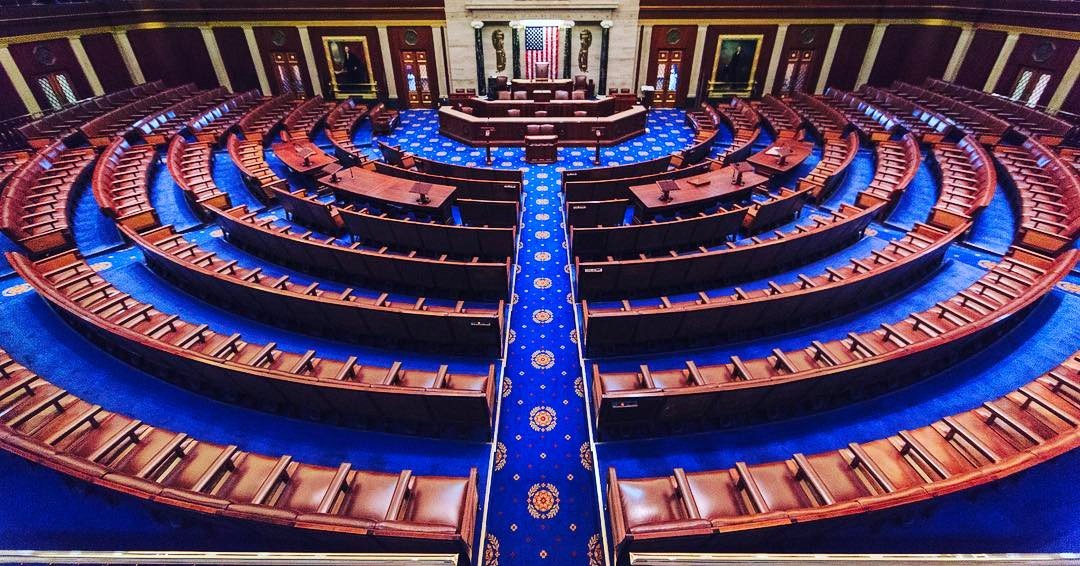 Speaker of the United States House of Representatives, Kevin McCarthy, a California Republican, has formally initiated an impeachment inquiry against President Joe Biden. McCarthy's announcement follows weeks of hints and suggestions of "serious and credible allegations" regarding Biden's conduct.
Speaker Kevin McCarthy laid out several accusations against President Joe Biden and his son, Hunter Biden. The Speaker claimed that Biden was not forthcoming about his knowledge of Hunter Biden's financial endeavours, which have been a source of controversy in the past. McCarthy maintained that Biden family members had received payments from shell companies. These transactions were flagged as questionable by the US Treasury Department. The specifics of these payments are expected to be scrutinised during the impeachment inquiry.
McCarthy further alleged that President Biden had used his government office to coordinate with his son's business associates.
McCarthy added that an FBI informant had provided information alleging that President Biden had accepted a bribe in exchange for official actions during his tenure as vice president.
If substantiated, these allegations could have significant legal and political implications. However, they should be subject to a thorough and fair investigative process before any conclusions are drawn. The impeachment inquiry will likely investigate these claims in detail, involving testimony from witnesses and the examination of evidence.
Republicans have not yet found concrete evidence of misconduct by President Joe Biden.
The speaker's decision to launch an impeachment inquiry against President Joe Biden occurred approximately two months after a House committee heard testimony from two Internal Revenue Service (IRS) officials. These officials made claims that President Biden's Justice Department had obstructed a more comprehensive investigation into the president's involvement in his son Hunter Biden's finances.
In late July, Republican Senator Chuck Grassley released a Federal Bureau of Investigation (FBI) document that intensified the controversy. This document alleges that the Biden family received two payments of $5 million each from a Ukrainian energy company. These payments were made after then-Vice President Biden exerted pressure on Ukraine to remove a senior government official responsible for investigating corruption.
Despite the lack of definitive proof, Republicans in the House argue that the information was sufficient to warrant the initiation of a formal impeachment inquiry.
Speaker Kevin McCarthy pointed out that these proceedings were essential for House Republicans to gather all relevant facts and provide answers to the American public.
Drawing a historical parallel, McCarthy likened the Biden administration's handling of information to the actions of the Nixon administration during the Watergate scandal of the 1970s. He highlighted that the Biden administration's denial of access to essential information was reminiscent of Richard Nixon's actions, which ultimately led to his resignation from the presidency in 1974 before formal impeachment proceedings could take place.
McCarthy was initially reluctant to endorse calls for impeachment proceedings against President Joe Biden, stating that it was premature to take such action. However, he faced mounting pressure from right-wing members of his party to act more swiftly.
The success of an impeachment resolution against President Joe Biden in the House of Representatives remains uncertain due to the narrow Republican majority in the chamber.
Centrist Republicans, who are considering re-election races in November 2024, have expressed reservations about proceeding with impeachment. They are concerned that it may exacerbate political divisions in the country and potentially alienate moderate voters.
White House spokesperson Ian Sams stated that House Republicans had been conducting investigations into President Biden for nine months and had not uncovered any evidence of wrongdoing.
To date, only three US presidents have been impeached by the House of Representatives: Andrew Johnson in 1868, Bill Clinton in 1998, and Donald Trump twice (in 2019 and 2021). Notably, none of these presidents was convicted by the Senate, as a two-thirds majority vote in the Senate is required for conviction and removal from office.
Former President Donald Trump faced impeachment twice when Democrats controlled the House of Representatives.
The first impeachment, which occurred in 2019, was related to his interactions with Ukraine. The former president was impeached by the House of Representatives but was subsequently acquitted by the Senate, as the two-thirds majority required for conviction was not achieved. The second impeachment took place in 2021 following the January Capitol riot. Once again, President Trump was impeached by the House, and the Senate trial ended in an acquittal.
Related posts