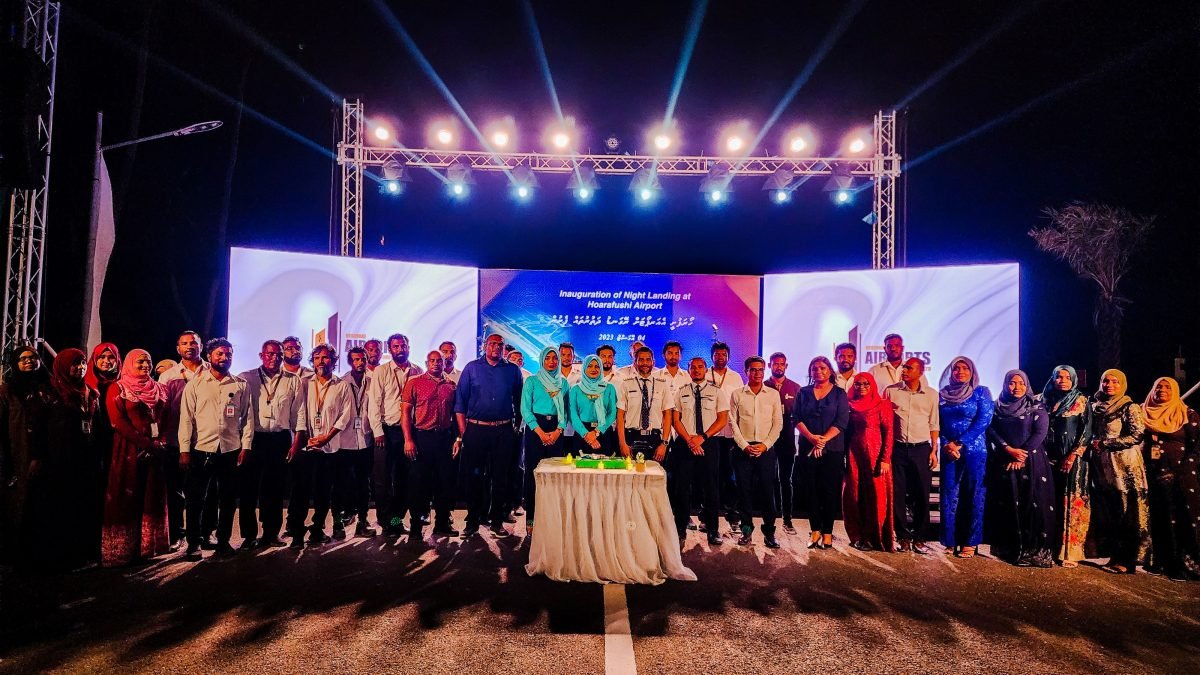 Hoarafushi Airport, operated by Regional Airports Company Limited (RACL), celebrated its official inauguration of 24-hour operations with its first-ever night landing and take-off on Friday.
RACL's Managing Director Mohamed Rizvi presided over the inauguration at a special ceremony held at the airport.
Speaking at the ceremony, Rizvi highlighted the economic benefits that night flights and increased frequency would bring to the region. The extended operational hours are expected to lead to a significant increase in guesthouse capacity, catering to the growing demand from visitors.
Rizvi also noted RACL's commitment to expanding its operations, providing employee training, and delivering top-quality services. The company aims to improve air travel accessibility and convenience for residents and tourists alike.
The introduction of night services was praised by Hoarafushi Island Council President Mohamed Waheed, who said it would address the problem of postponing emergency trips until morning hours. This improvement ensures timely response to urgent medical needs, benefiting the local community, he added.
Member of Parliament for Hoarafushi constituency, Ahmed Saleem, shed light on the economic growth and prosperity brought by the airport. He stated that the operation of the airport have already shown positive impacts on the island's economy, creating job opportunities and contributing to increased income levels.
Besides Hoarafushi Airport, RACL presently manages several other airports, including Hanimaadhoo International Airport, Kulhudhuffushi Airport, Faresmaathoda Airport, and Fuvahmulah Airport.
Related posts