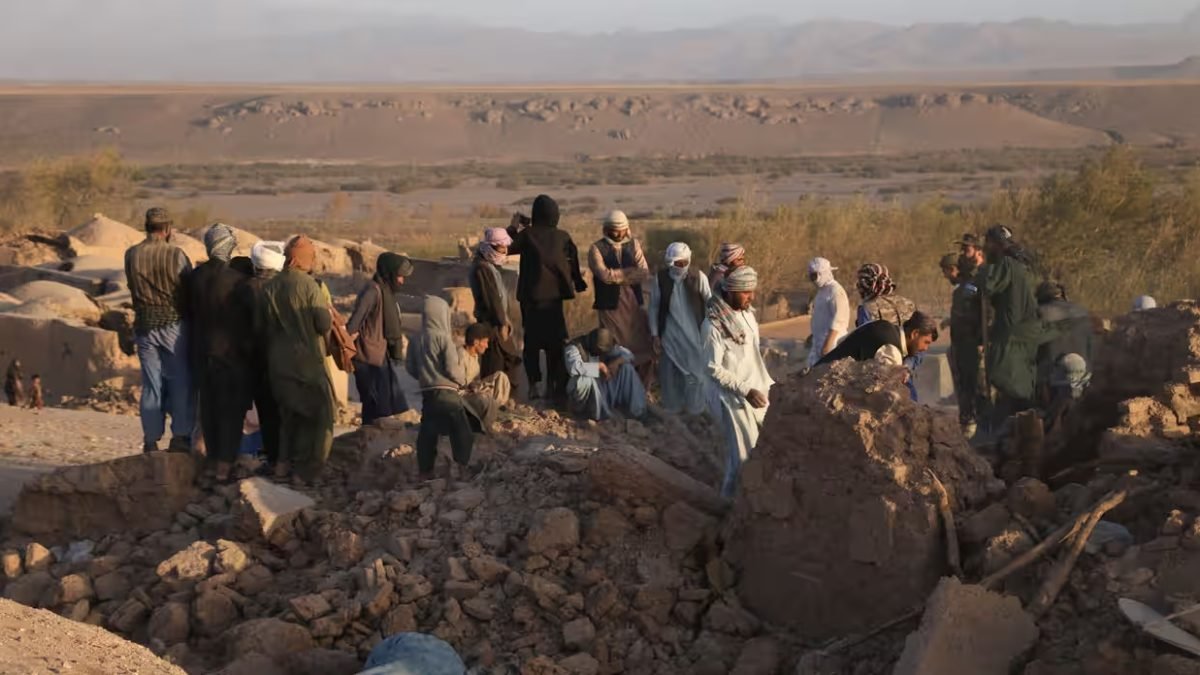 The western province of Herat in Afghanistan experienced a devastating 6.3 magnitude earthquake on Saturday, with the death toll now topping 1,000. Rescue and relief efforts are ongoing, but the scale of the disaster is immense, with many villages destroyed.
A Taliban spokesperson initially reported that the death toll had exceeded 1,000. This announcement was corroborated by Deputy government spokesman Bilal Karimi. However, an unnamed Taliban spokesperson suggested that the actual figure might be much higher, nearly 2,000, making it one of the deadliest earthquakes in Afghanistan's recent history.
The earthquake and its aftershocks, a total of eight strong tremors, struck the region located just 30 kilometres (19 miles) from the provincial capital of Herat. This resulted in the collapse of numerous rural homes and prompted city residents to rush into the streets in panic.
The earthquakes continued for more than five hours.
The village of Sarboland in the Zinda Jan district, situated near the epicentre of the earthquake, bore the brunt of the devastation.
The World Health Organization (WHO) reported that over 600 houses were destroyed or partially damaged in at least 12 villages in Herat province, affecting approximately 4,200 people.
Bashir Ahmad, 42, a resident of the affected area, said that all the houses collapsed within seconds and those inside were buried.
Nek Mohammad, who was at work when the first earthquake struck at around 11 am, said that when he returned home he found that everything had been turned to sand. He said that in his village, around 30 bodies had been recovered from the debris and that residents, who lacked necessities like blankets, had been left outside with their deceased loved ones as night fell.
This disaster struck Afghanistan when the nation was already grappling with a severe humanitarian crisis. The withdrawal of foreign aid following the Taliban's return to power in 2021 worsened the challenges facing the country.
Herat province is situated on the border with Iran and is home to around 1.9 million people. It faced the dual challenges of the recent earthquakes and a prolonged drought that has severely affected its already struggling agricultural communities.
Afghanistan is no stranger to earthquakes, particularly in the Hindu Kush mountain range, where the Eurasian and Indian tectonic plates converge.
In June of the previous year, a devastating earthquake with a magnitude of 5.9 struck the province of Paktika, resulting in the deaths of over 1,000 people and leaving tens of thousands homeless. This earthquake was the deadliest in Afghanistan in nearly a quarter of a century.
Related posts