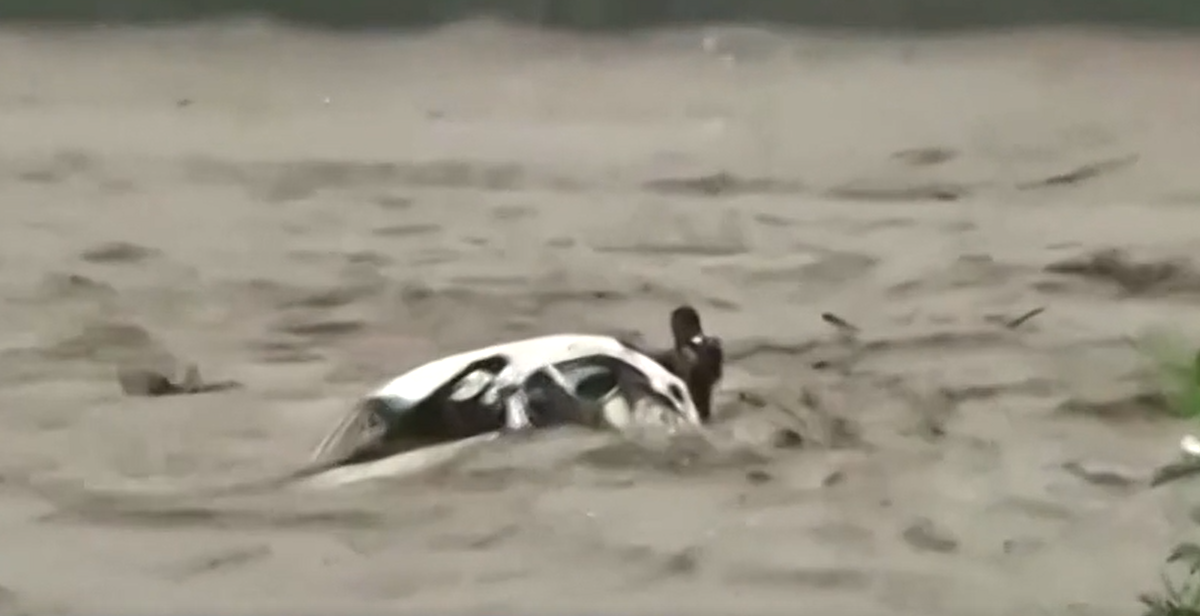 The Chinese capital, Beijing, has been grappling with torrential rains for four consecutive days, resulting in 11 deaths and 13 missing. The catastrophe has been exacerbated by the remnants of superstorm Doksuri that struck the region last week. In addition, there is the looming threat of Typhoon Khanun approaching the eastern coast of China.
The continuous downpour has prompted authorities to take drastic measures, with more than 50,000 residents evacuated from vulnerable areas as a precaution. The floods disrupted train services and traffic.
The Emergency Management Ministry warns that heavy rains are likely to persist, and flooding may worsen in the northern regions, including Beijing, Tianjin, and Hebei provinces.
The Chinese military has stepped in to provide aid to stranded residents. Military helicopters were deployed to deliver emergency food supplies and ponchos to people in the worst-hit Mentougou district in western Beijing. This district has severe water supply issues, with approximately 150,000 households adversely affected by flooding.
The combination of natural disasters, the remnants of superstorm Doksuri and the approaching Typhoon Khanun have turned weather challenges into a full-fledged crisis for the region.
The local authorities closely monitor weather patterns. Citizens are urged to stay informed about weather updates and follow evacuation orders.
Nearly 400 flights were cancelled and hundreds were delayed at Beijing's two airports Tuesday.
Hebei province, which surrounds Beijing, has also been severely affected by floods. Footage shared by residents shows large areas submerged in floodwaters, indicating the extent of the damage caused by the unrelenting downpour. In Zhouzhou, a city located just 10 km north of Beijing, residents in several neighbourhoods are trapped, some for almost 24 hours. Rescue teams struggle to reach them due to impassable roads and dangerous conditions.
State television captured a rescue operation in Wu'an City, also in Hebei province. In the rescue operation, a man desperately clutched an overturned car before being swept away by raging torrential rains. The man and his car were eventually rescued by a helicopter.
China has been facing a series of extreme weather events in recent weeks, with a pattern of alternating heatwaves and heavy rains that some scientists attribute to climate change.
Notably, this is not the first typhoon to impact the region this season. Typhoon Talim also made its presence felt, compounding Doksuri's challenges.
Beijing experienced an unprecedented amount of rainfall during the period from Saturday night to noon on Monday, with an average of 170.9mm of rain fall. This amount is equivalent to the average rainfall for the entire month of July in the city.
Related posts