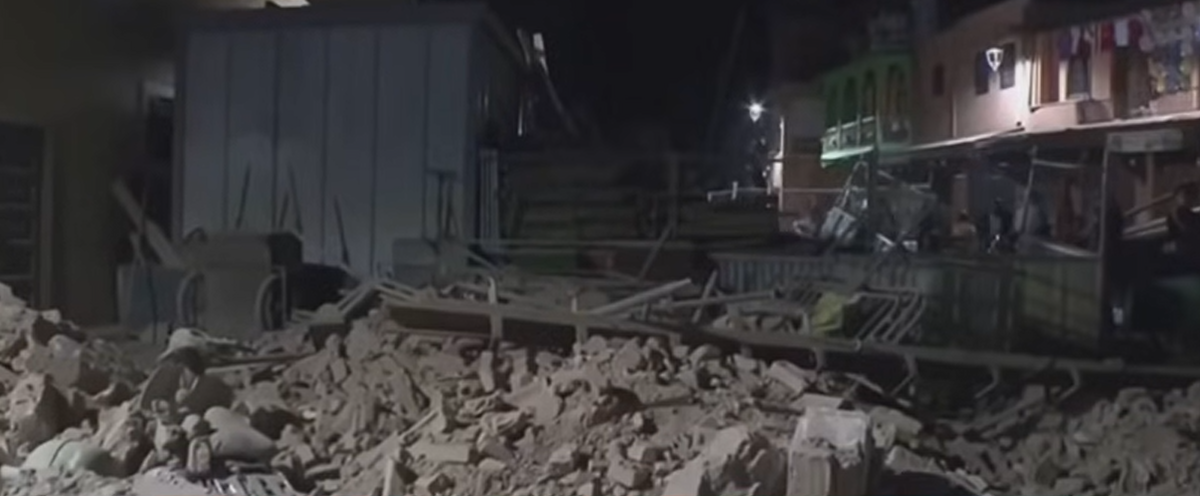 Central Morocco was rocked by a powerful earthquake which registered a magnitude of 6.8 on the Richter scale. The Morocco earthquake has claimed over 820 lives and caused widespread panic.
The Moroccan interior ministry, in an official statement, confirmed the tragic toll of the disaster. Among the injured, 51 individuals are in critical condition.
The earthquake struck just after 23:00 local time, catching residents off guard as they set in for the night. Its epicentre was located at a relatively shallow depth of 71 kilometres (44 miles) southwest of Marrakesh, according to the US Geological Survey.
Marrakesh, one of Morocco's most populous cities, bore the brunt of the quake, with reports of damaged buildings and streets strewn with debris. Unverified video clips circulating on social media, particularly X (formerly Twitter), depicted the extent of the destruction.
The impact of the earthquake extended beyond urban centres. Remote mountainous regions suffered a significant number of casualties, with at least 153 individuals reported injured. Many were left trapped or stranded in the rugged terrain, further complicating rescue efforts.
The aftermath of the earthquake also disrupted essential services in the affected areas. Residents in Marrakesh reported power outages.
NetBlocks, a monitoring service specialising in tracking internet disruptions, reported a disruption to connectivity in Marrakesh overnight. This disruption was attributed to the power outages.
The Moroccan government has initiated emergency response efforts, mobilising rescue teams and aid agencies to assist those affected by the earthquake. Officials are engaged in clearing roads to allow ambulances and essential aid to reach the affected areas.
The remote and difficult-to-reach nature of these mountain communities has made it nearly impossible to ascertain the scope of the disaster. Reports continue to trickle in, but a comprehensive assessment is still pending.
The rugged terrain, characteristic of these mountainous regions, poses a significant logistical challenge. With communities dispersed over vast distances, providing timely assistance is a challenge. The remote villages now grapple with the reality of isolation.
Related posts