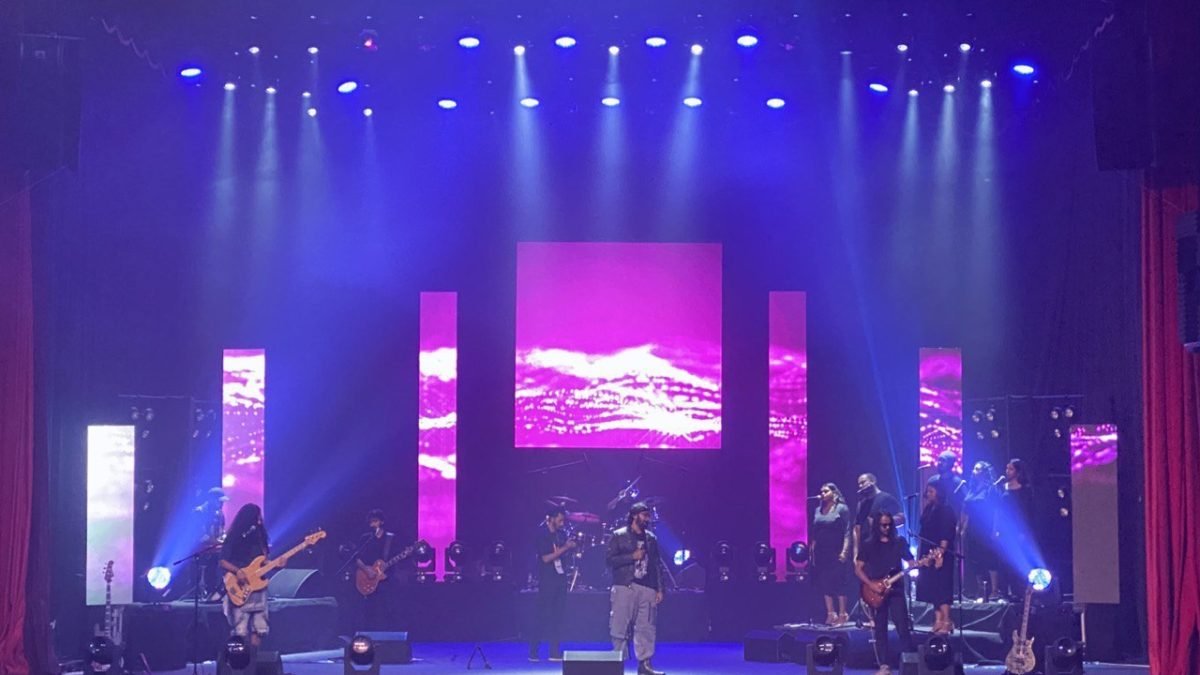 Local singer-songwriter Haffaf Malik released his debut EP "Dhuni" on Friday night with a thrilling show at Olympus Theatre in Male'.
"Dhuni" contains five tracks written by the 28-year-old artist over a period of five years. Haffaf, who gained popularity among young listeners with singles "Manje" (2021) and "Oyaa" (2022), collaborated with Willoa Records and N9 Studios to bring the EP to life.
The EP's premiere event featured a diverse range of talented artists, musicians, choreographers, audio/light engineers, and visual artists. Arkadia, an independent four-piece musical act, opened the show with an electrifying performance, setting the mood for the rest of the evening. Then, the man of the hour and his experienced crew took the stage, combining decades of musical expertise into one powerful unit. Each performance was meticulously choreographed to showcase the unique talents of each artist involved.
While the focus was on the music, it is worth mentioning the extraordinary efforts put in by the light and audio crew, as well as the visual team, to create a thematically coherent experience. At the same time, the lighting and audio crew crafted the perfect illumination and sound balance, akin to a cinematic experience, guiding the audience through an immersive journey.
The EP "Dhuni" can now be found on popular global streaming platforms such as Spotify, iTunes, and Deezer. Following the successful show, the talented multi-instrumentalist took to Instagram to express his excitement, stating that this is only the start of a new chapter and he has more in store for his listeners in the days to come.
Related posts