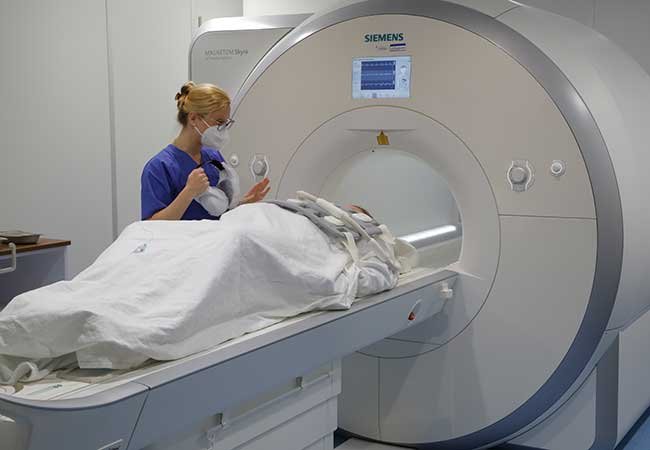 A study published in Lancet Respiratory Medicine sheds light on a link between long Covid and organ damage. The research suggests that individuals with long-term Covid-19 who were previously hospitalised with Covid-19 are at a higher risk of experiencing organ abnormalities. MRI scans reveal a threefold increased likelihood of damage to major organs such as the lungs, brain, and kidneys.
The study involved 259 hospitalised Covid-19 patients.
Five months after their hospital discharge, MRI scans of long Covid patients reveal differences compared to a control group of 52 individuals who had never contracted Covid. The most acute impact was observed in the lungs, where scans were 14 times more likely to display abnormalities in long Covid patients.
Brain abnormalities were also a matter of concern, being three times more likely to be detected in long Covid patients through MRI scans. Meanwhile, kidney abnormalities were twice as likely in individuals who had experienced severe Covid.
Dr Betty Raman, a lead investigator of the study, stated that the severity of the initial Covid-19 appears to be linked to the likelihood of organ damage in long Covid cases.
However, the study did not find significant differences in the health of the heart or liver between the two groups.
The study identified several key determinants of organ damage. They include the patient's age, the severity of their Covid-19 illness, and the presence of other concurrent illnesses.
Professor Chris Brightling, leading the Phosp-Covid study at the University of Leicester, emphasised the significance of these findings in the broader context of long Covid research. He stressed that this research contributes to a comprehensive effort aimed at unravelling the diverse range of symptoms that constitute the syndrome known as long Covid.
Professor Brightling remarked that the comprehensive examination of whole-body imaging has confirmed the presence of changes in multiple organs months after hospitalisation for Covid-19.
Related posts