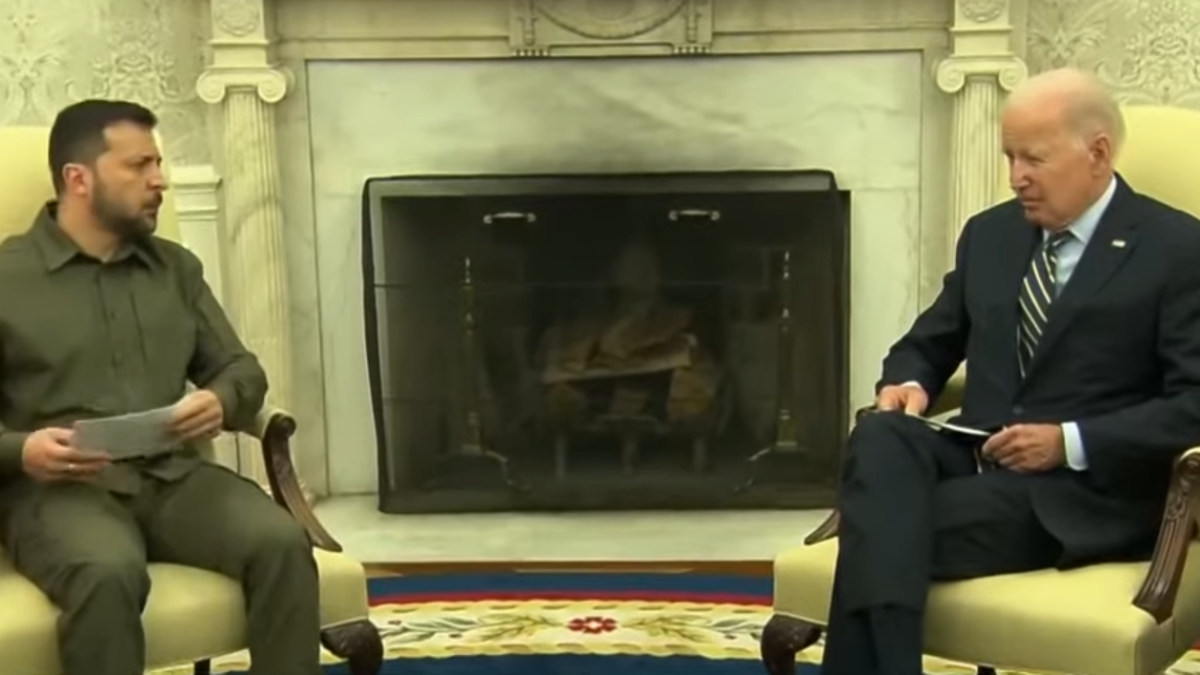 US President Joe Biden is reportedly planning to provide Ukraine with advanced long-range missiles to boost their counter-offensive efforts.
US officials, who wish to remain anonymous, disclosed that Ukraine is set to receive ATACMS (Army Tactical Missile System) missiles with a range of up to 190 miles (300 km). This will enable Ukraine's military to target Russian positions deep within enemy territory.
The importance of Western weaponry in Ukraine's military operations was recently underscored when a Ukrainian missile struck the headquarters of Russia's Black Sea fleet in Crimea. The attack was carried out using Storm Shadow missiles supplied by Britain and France.
According to media reports, President Biden is committed to providing Ukraine with "a small number" of ATACMS missiles during his meeting with Ukrainian President Volodymyr Zelensky at the White House. The delivery of the advanced missiles is expected to take place in the coming weeks.
Media also reported that the ATACMS missiles to be provided to Ukraine will be armed with cluster bomblets instead of a single warhead. This modification raises concerns about the potential humanitarian impact of such munitions. However, neither the United States nor Ukraine officially confirmed these media reports.
Following the between President Biden and President Zelensky, the US government wasted no time in demonstrating its support for Ukraine. The administration announced a new package of military aid amounting to US$325 million. The package includes artillery and ammunition which bolsters Ukraine's military capabilities. American Abrams tanks are also scheduled for delivery to Kyiv in the upcoming week.
Despite these developments, both presidents have been silent about their discussions.
President Zelensky, however, expressed a degree of optimism about reaching an agreement with President Biden during his visit to Canada. He indicated that most of the matters discussed between the two leaders are likely to lead to an agreement in the future.
Ukraine has been actively seeking ATACMS missiles to boost its counter-offensive operations in the southern region for several months. The addition of these missiles to Ukraine's arsenal would provide them with the capability to target key Russian supply lines, command positions, and logistical hubs deep behind the front lines. This strategic advantage would likely force Moscow to relocate these critical assets further away, making it considerably more challenging for Russia to resupply its troops and weaponry.
Ukrainian officials believe that Russian positions in the occupied Ukrainian regions in the south, including Crimea, would be particularly vulnerable to ATACMS missiles.
President Vladimir Putin initiated a full-scale invasion of Ukraine in February 2022. Initially, the Biden administration adopted a cautious approach regarding the supply of advanced weaponry to Ukraine. However, the US stance has since shifted, with Kyiv receiving high-precision Himars long-range rocket systems and Patriot air defence missiles.
Related posts