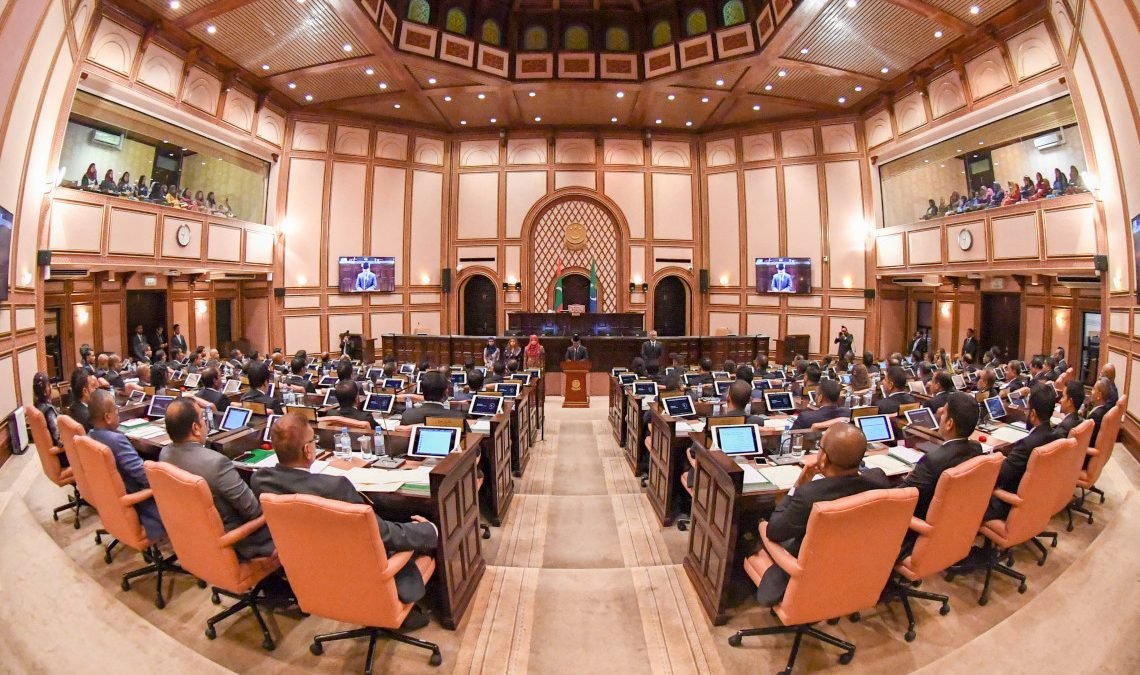 The Maldivian Democratic Party (MDP) Parliamentary Group has announced the withdrawal no-confidence motions against Speaker Mohamed Nasheed and Deputy Speaker Eva Abdulla.
The move comes on the eve of the motions being scheduled for discussion in Monday's parliament sitting. A majority of the parliamentary group voted in favour of withdrawing the no-confidence motions, it has been confirmed that these motions will not be debated during the sitting.
The decision was made public by the MDP Parliamentary Group Leader Mohamed Aslam, who cited the intention to maintain a smoother political climate as the primary reason behind this move.
The parliament had recently witnessed a turbulent period, marked by political tensions in the days leading up to the presidential election. At the heart of this turmoil were the no-confidence motions moved against both Speaker Nasheed and Deputy Speaker Abdulla.
The period of turbulence began on 6 June, when the MDP initiated procedures to oust Nasheed from the speakership, who was also the party president at the time. Subsequently, Nasheed left the MDP and aligned himself with the newly established political party, "The Democrats." Deputy Speaker Abdulla quit the MDP prior to Nasheed's departure from the party and became one of the founding members of The Democrats.
Related posts