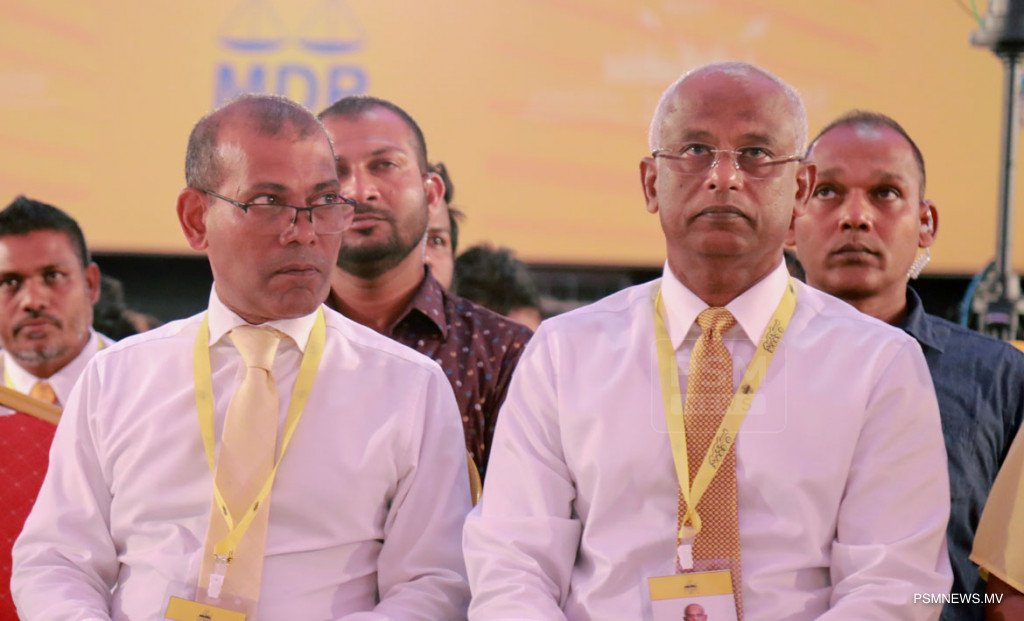 Parliament Speaker and founder of The Democrats, Mohamed Nasheed, on Monday, rebuffed attempts by Member of Parliament for the Kaashidhoo constituency, Abdulla Jabir, to get The Democrats and the Maldivian Democratic Party (MDP) to the negotiating table in an effort to secure a second-round run-off MDP win in the presidential election.
"The problem is that the MDP is divided. There is no other problem. If it is glued [back together] again, we can move forward… All of us [MDP and The Democrats] should swiftly negotiate and get President Ibrahim Mohamed Solih elected in one go," commented Jabir during parliamentary sessions held to reconstitute the legislative body's standing committees.
However Nasheed was quick to close the door on an MDP and The Democrats merger.
"…I have to point this out. That's not going to happen again," Nasheed interjected, responding directly to Jabir's comments.
Ever since the split from MDP earlier this year, Nasheed has forcefully reiterated that he would 'disband', or break up, the MDP.
With the second round run-off set for 30 September, Mohamed Muizzu, the Progressive Party of the Maldives (PPM) endorsed People's National Congress (PNC) candidate, has at least a seven percent advantage over Solih, as indicated in the first round. Muizzu came in first with 46 percent of the vote while Solih trailed second with 39 percent.
Related posts