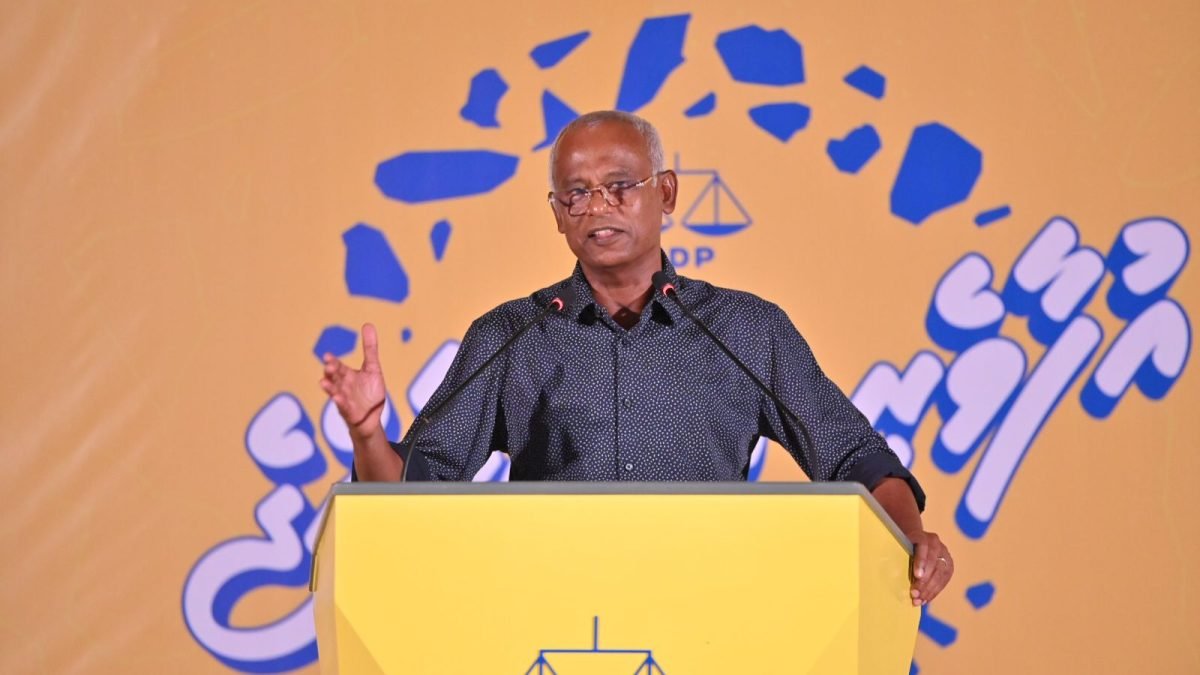 The incumbent President and candidate of the Maldivian Democratic Party (MDP)-led coalition, Ibrahim Mohamed Solih, has called upon voters to secure a decisive majority in the first round of the September 9 presidential elections.
Addressing his supporters in Kinbidhoo of Thaa Atoll, President Solih cautioned that if the election goes to a run-off, it would result in significant political instability within the country.
He expressed that the promises outlined in his "Happy, Peaceful Maldives" manifesto were materialising, and a run-off scenario would compromise the realisation of these commitments.
"It would be a scenario of unimaginable political turmoil if the election proceeds to a run-off," he stated.
Though President Solih did not provide specific details regarding the potential turmoil arising from a failure to elect a president in the first round of the presidential elections, political analysts have also foreseen such an outcome due to this year's unique electoral landscape.
Unlike previous presidential elections since the Maldives embraced a multi-party system, this election marks the first instance where opposition parties have refrained from forming coalitions to unseat an incumbent president. Instead, this year features a record eight candidates competing for the top position under their individual banners.
Key players including the Progressive Party of Maldives (PPM)/People's National Congress (PNC) coalition and Jumhooree Party (JP) have opted not to join forces. Smaller but significant factions such as the Maldives National Party (MNP), The Democrats – the MDP's breakaway faction, and the supporters of former President Maumoon Abdul Gayoom's son, who have broken away from the PPM, have yet to announce their course of action in the event of their defeat in the first round.
A run-off election is scheduled for the end of September, and President Solih had earlier cautioned against hasty negotiations following a defeat in the first round, highlighting that history has shown such coalitions tend to disintegrate swiftly.
Related posts