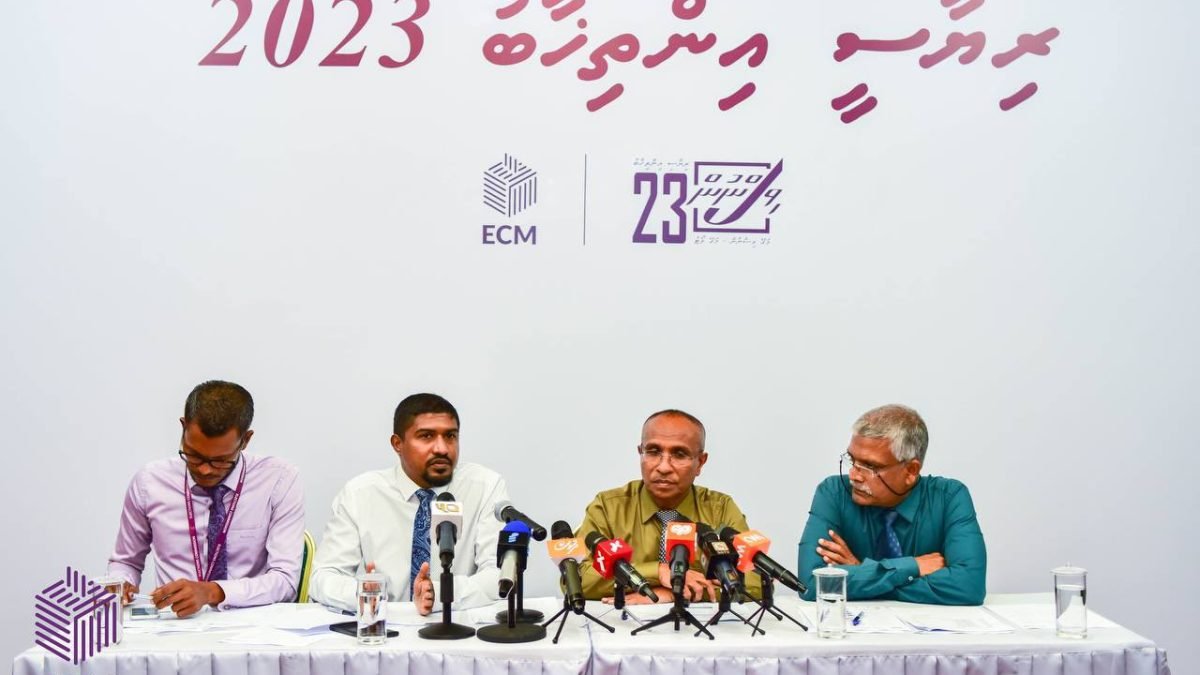 The Elections Commission (EC) has confirmed the resolution of internal conflicts among its members and their collective commitment to collaborate seamlessly for the upcoming presidential election scheduled for 9 September.
Tensions emerged within the EC due to certain comments made by its President Fuad Thaufeeq, who criticised some commissioners for procedural disagreements regarding the registration of the political party 'The Democrats,' aligned with former President Mohamed Nasheed.
Consequently, the members initiated a no-confidence motion against him, leading Fuad to temporarily entrust the commission's responsibilities to Vice President Ismail Habeeb.
During a press briefing on Sunday, Habeeb said: "In the presence of the Secretary General, the members deliberated on the issues, amicably resolved disagreements, and unanimously decided to proceed with the commission's mandate. All internal conflicts have been put to rest, and all scheduled meetings are being conducted as planned."
Habeeb highlighted that Thaufeeq's decision to delegate the oversight to him was aimed at ensuring the uninterrupted continuation of the commission's activities. Additionally, Habeeb noted that since the resolution of these disagreements, Thaufeeq has actively participated in commission meetings.
While Thaufeeq is currently on leave, Habeeb assured that his return to work will be amicable following his leave period.
Related posts