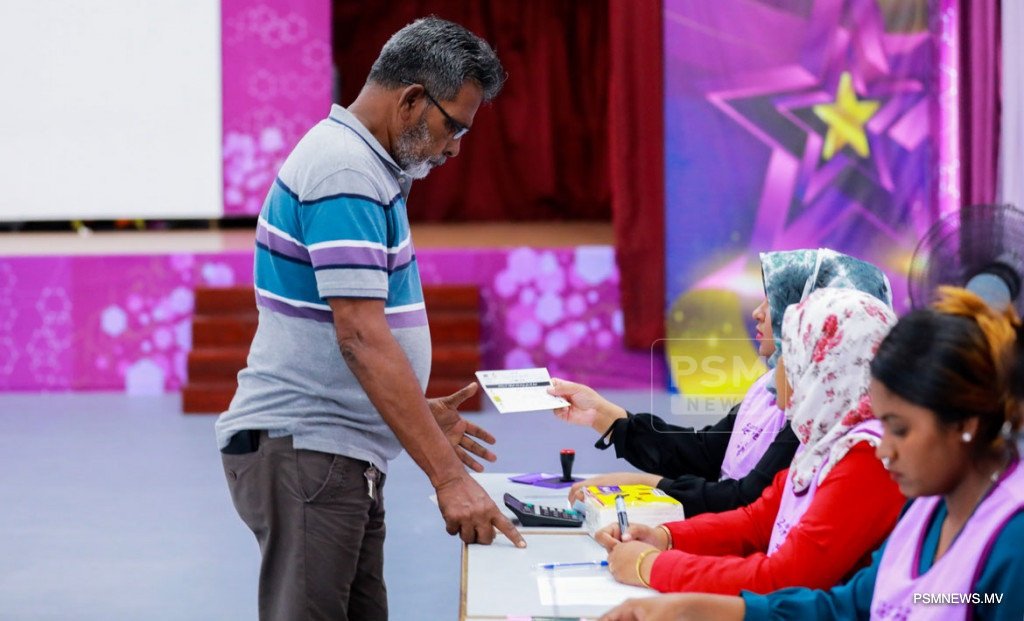 An additional 408 will be added to the voter rolls for the second-round run-off of the presidential election scheduled for 30 September, the Elections Commission (EC) has announced.
Those who turn 18 on or before 30 September have been added to the list, EC Vice President Ismail Habeeb said in a post to social media.
The additions to the rolls were gazetted on Thursday.
For the first round of the elections on 9 September, the EC had listed 282,395 individuals as eligible to vote.
According to the EC, the voter re-registration window for the second round will be open from 15 to 17 September.
Malé Mayor Mohamed Muizzu, the Progressive Party of the Maldives (PPM) endorsed People's National Congress (PNC) candidate, and incumbent President Ibrahim Mohamed Solih, the Maldivian Democratic Party (MDP) candidate, having garnered the most votes in the first round with 46 percent and 39 percent respectively, will compete for the nation's top job in the second-round run-off of the presidential elections on 30 September.
Related posts