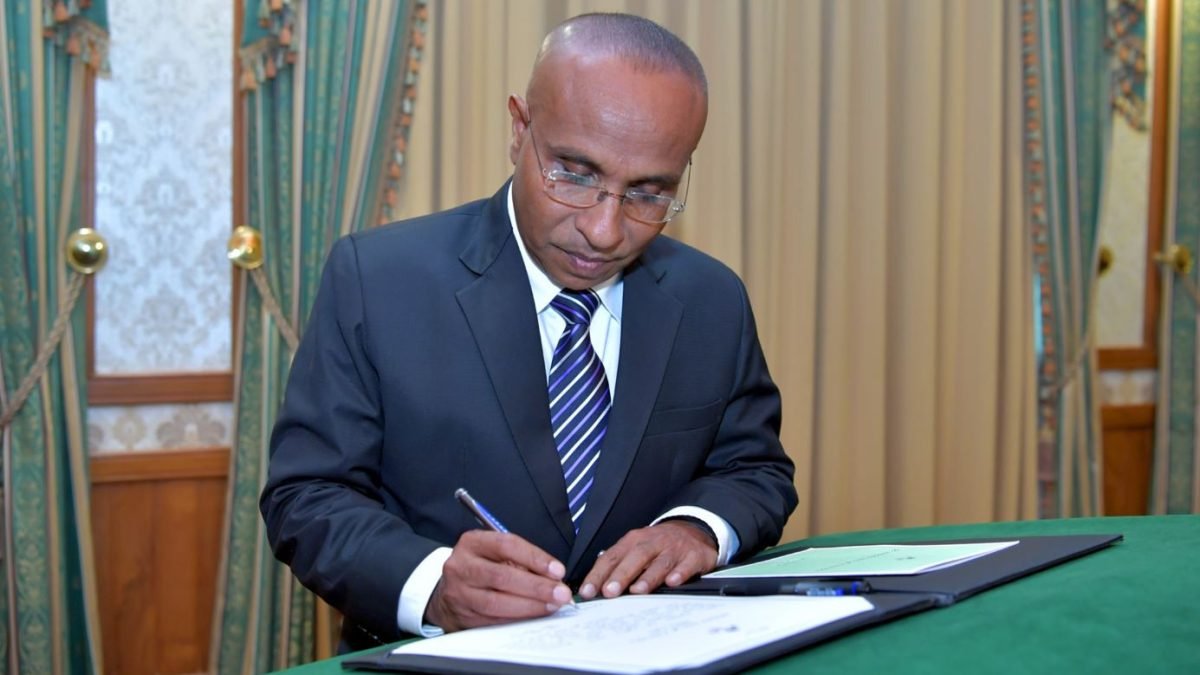 The Elections Commission (EC) on Wednesday urged all candidates in the upcoming presidential elections to be respectful of one another and refrain from engaging in character attacks.
Speaking during the proceedings held at the Presidential Elections Headquarters at Dharubaaruge to determine the ballot order for the September election, EC Vice President Ismail Habeeb stated that the increase in the number of presidential candidates reflects the nation's maturing democracy. He called on all candidates to uphold the spirit of democracy and maintain decorum befitting a presidential election in their campaigns.
Habeeb urged the candidates and their supporters to respect the dignity of those contesting, urging them to avoid interfering with campaign activities and to refrain from actions that could lead to disorder. Should any such negative activities occur, it is advisable to report to the relevant authorities to take appropriate action, rather than the campaigners taking action themselves, he said.
The EC vice president further stressed the need for responsible use of the right to free speech in order to prevent misrepresentations and to curb corruption. He also reiterated that the rights of candidates should not be infringed upon.
Since multiparty elections were introduced in the Maldives in 2008, the 2023 Presidential Elections will see the most number of candidates contesting for the nation's top job. The candidates contesting in the election, listed in ballot order for President / Vice President (Party Affiliation), are;
1. Umar Nasser / Ahmed Saleem (Independent)
2. Hassan Zameel / Mariyam Aleem (Independent)
3. Ibrahim Mohamed Solih / Mohamed Aslam (Maldives Democratic Party)
4. Mohamed Muizzu / Hussain Moahmed Latheef (People's National Congress)
5. Qasim Ibrahim / Ameen Ibrahim (Jumhooree Party)
6. Ahmed Farish Maumoon / Abdul Sattar Yoosuf(Independent)
7. Ilyas Labeeb / Hussain Amr (The Democrats)
8. Mohamed Nazim / Ahmed Adheel Naseer (Maldives National Party)
As it stands, a total of 604 polling stations will be established, with 187 in greater Malé, 319 across the atolls, 78 on resort islands, 13 overseas in eight countries, and seven spread across penitentiaries and industrial islands — an additional 23 resort properties have also been given the opportunity.
Almost 280,000 are eligible to vote in the 2023 Presidential Elections with initial voting set to take place on 9 September and a potential runoff, with the two top candidates, to take place on 30 September.
Related posts