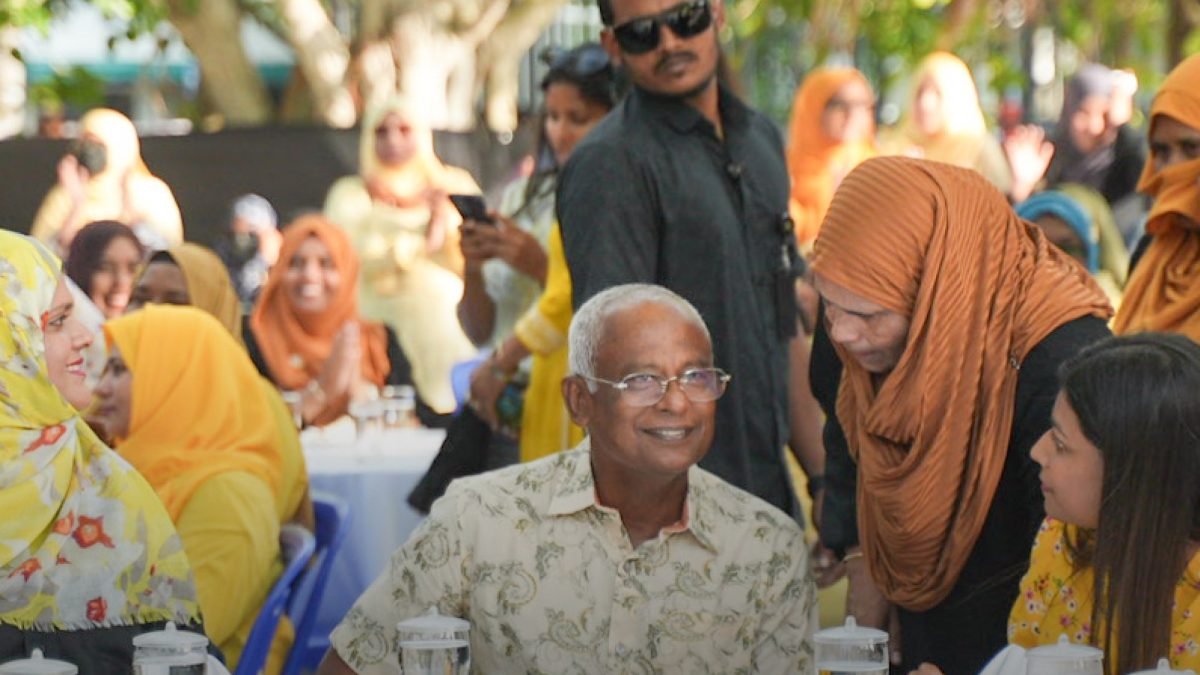 The Women's Wing of the ruling Maldivian Democratic Party (MDP) has held an event to celebrate the contributions of their candidate, President Ibrahim Mohamed Solih, to the empowerment of women during his current term.
Speaking at the event titled "Happy Women," the Chair of the Women's Wing, MP Rozaina Adam, praised President Solih as the only president who has acknowledged women's concerns and facilitated progress for them.
She highlighted the extension of paid maternity leave during President Solih's tenure. Fulfilling a campaign pledge, President Solih announced this executive decision to mark International Women's Day in 2019, within the first 100 days of assuming office.
Previously, civil servants were only entitled to three months of maternity leave, but President Solih extended it to a period of six months.
Rozaina also emphasised President Solih's efforts to alleviate burdens faced by women and empower them within the community. She cited developmental projects aimed at establishing water and sewerage facilities on the islands as one such initiative.
She noted that over 1,000 female entrepreneurs received consultations through the Business Centre Corporation (BCC), 4,407 women benefited from various state-run training programmes, and that 58% of students awarded study loans were female.
Rozaina also commended President Solih's initiative to introduce legislation that now mandates 33% of island councils to include women – a goal that has been exceeded, with the current inclusion of 39% of positions being held by women.
She also highlighted that it was under President Solih's leadership that the first female justices were appointed to the Supreme Court, as well as the first female defence minister.
Related posts