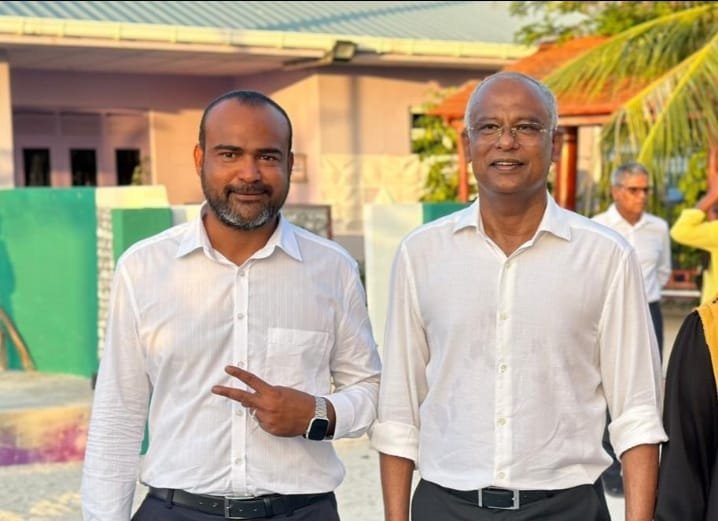 Ibrahim Shaz of the Maldivian Democratic Party (MDP) has emerged victorious in the Guraidhoo by-election, putting an end to the Progressive Party of Maldives' (PPM) 14-year reign in the constituency. Shaz garnered 1,346 votes, while the opposition candidate Hussain Riza received 1,226 votes. Ali Arif of the Maldives National Party (MNP) secured only 122 votes.
The by-election was held following the passing of PPM's Ibrahim Riza, who had held the seat for three consecutive terms. Riza's brother, Hussain Riza, stood for election but was unable to maintain the family's stronghold on the constituency.
The Election Commission set up five ballot boxes for the election, with the MDP winning all but one polling station in Guraidhoo, which was secured by the PPM candidate. Out of 3,423 eligible voters, 2,755 cast their ballots, resulting in an 80% voter turnout.
The MDP's triumph in Guraidhoo adds to their Parliamentary seats, bringing the total to 67. The party is now celebrating Shaz's victory and commending him on his win.
Nonetheless, the PPM and MNP have accused the government of extending the polling hours without consulting the parties. The PPM asserted that the extension was an effort to influence the vote.
Complaints from both the PPM and MNP plagued the campaign leading up to the by-election, accusing the government of introducing various projects in the constituency to sway the voters. Several cases have been referred to the Anti-Corruption Commission for investigation.
The late Ibrahim Riza was a distinguished PPM member who served as the Member of Parliament for Guraidhoo constituency since 2009. He was also involved in establishing Maldives second political party, the Democratic Republic Party (DRP). Riza, a lawyer, had been fighting cancer and died in Malaysia in February at the age of 55, leaving behind his wife and four daughters.
The Election Commission had initially scheduled the polling hours from 8 am to 4 pm but extended it to 5 pm to encourage more voters to participate in the election. The PPM and MNP criticized the decision, claiming that the government had not consulted the parties before altering the timeframe.
With the MDP's win, the political landscape in Guraidhoo has shifted, and its impact on the forthcoming parliamentary elections remains to be seen. The MDP's victory is a significant milestone for the ruling party, which has been striving to expand its reach across the Maldives.
Related posts