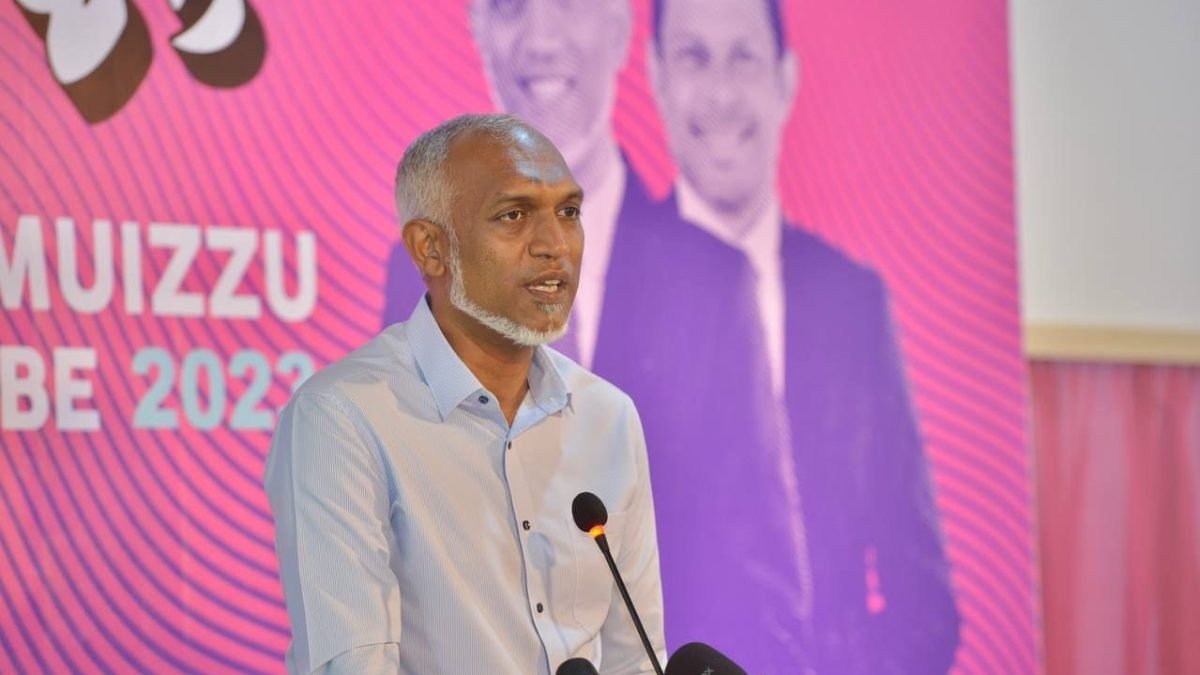 Malé City Mayor and presidential hopeful for the People's National Congress (PNC), Mohamed Muizzu, has kicked off his campaign by highlighting key policy differences with the current administration.
Speaking at a campaign event in Kulhuduffushi Island, Haa Dhaalu Atoll, Muizzu said one of his first steps, if elected, would be to restructure the national debt, accumulated by the current administration, in order to make payback more convenient. With over MVR100 billion in loans, the current administration had plunged the nation into a "pit of debt," he said.
"God willing, we will finalise short and medium term restructuring plans whereby loans can be paid off with ease, as [Debt] is not a burden the citizens will carry [under my administration]," said Muizzu. If elected, his administration would seek to strengthen responsible spending, by pushing laws that govern fiscal policy – laws which will seek to reduce wasteful spending and bring added accountability by introducing monitoring mechanisms, he added.
Muizzu stated that state-owned enterprise (SOE) budgets are currently paid for by the Ministry of Finance from the state budget. He underscored that his administration would work to make companies more accountable, capable and even self-sustained. He would overhaul and energise the economy.
Development of Kulhudhuffushi was well attended to during the Yameen administration, according to Muizzu, while the current administration had "neglected" and sidelined developments over the past five years. If elected, he pledged to develop the island city to meet the aspirations of the people by bringing road development, making significant hospital upgrades, ushering in eco-tourism and addressing the island's housing needs.
While campaigning in Nolhivaramu Island, Haa Dhaalu Atoll, Muizzu further highlighted that, similar to smaller islands, larger islands should also be equally developed. He mentioned that other smaller islands had resources that Nolhivaram does not. "There shouldn't be a football pitch on one island while another doesn't have one," he said, highlighting the point that government should assist everyone.
If elected, Muizzu promised to bring road development, a football pitch, better school facilities, ATM facilities, a steady stream of available agricultural products, a hospital and, as a result of such developments, more jobs to Nolhivaramu Island.
During his campaign, Muizzu also highlighted that the creation of a development bank could usher in more private sector resort development projects.
Related posts