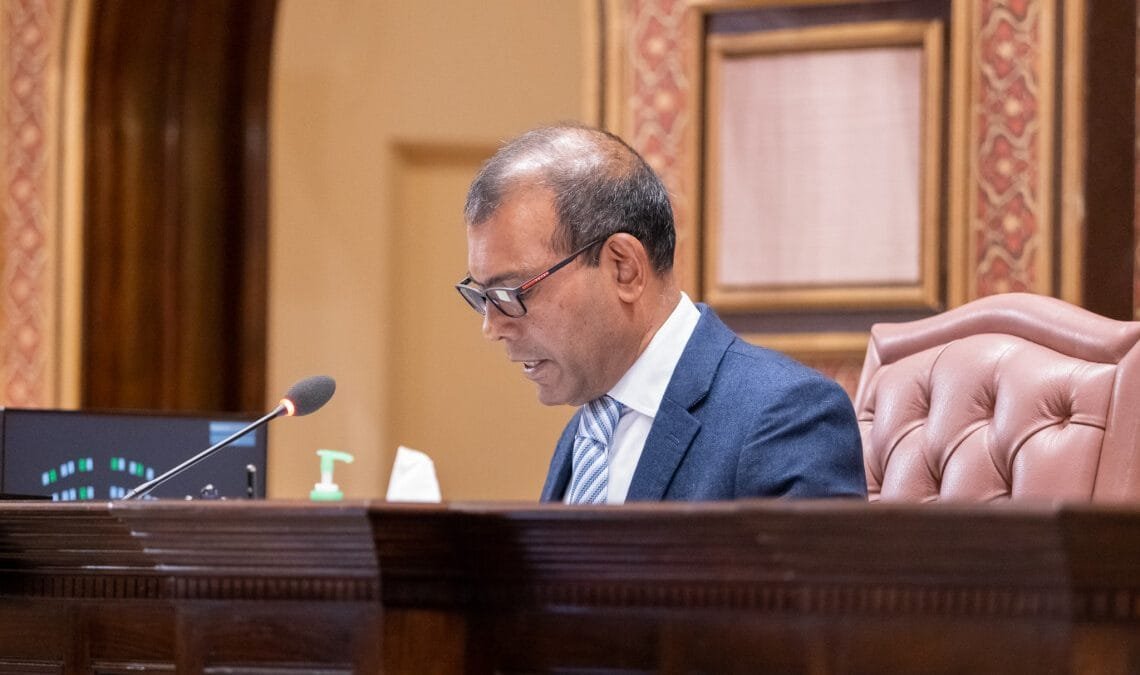 Former President and Parliament Speaker, Mohamed Nasheed, has called on the Maldives to reject the International Tribunal for the Law of the Sea (ITLOS)'s decision to divide disputed waters with Mauritius. Nasheed expressed concern over the ruling, stating that it resulted from the Maldives recognising Mauritius' sovereignty over the Chagos Archipelago.
The ITLOS ruling, made on Friday, was based on the principle of equidistance. This divided the area equally based on the distance from each country's coastline. Under the ruling, the Maldives will receive a larger share of the disputed waters, totalling 92,563 square metres, while losing approximately 45,331 square metres of its traditionally claimed Exclusive Economic Zone (EEZ).
Nasheed argues that the loss of the Maldives' traditionally claimed maritime territory was due to the country ceding sovereignty over the Chagos Archipelago to Mauritius. "I think it is better for the Maldives not to accept this," he tweeted without giving further details.
ITLOS' ruling has been a long-awaited decision in the ongoing dispute between the Maldives and Mauritius over the contested waters. The ITLOS decision is final and binding, although the Commission on the Limits of the Continental Shelf (CLCS) is yet to resolve the case regarding the continental shelf extending beyond 200 nautical miles.
The dispute over the Chagos Archipelago, which is also a matter of contention between Mauritius and the UK, complicated the relationship between Mauritius and the Maldives. The Chagos Archipelago dispute saw the Maldives support the UK's position until recently.
The ITLOS ruling on the disputed waters between the Maldives and Mauritius is a separate issue from the Chagos Archipelago dispute, which the UK and Mauritius have been embroiled in for years.
Related posts