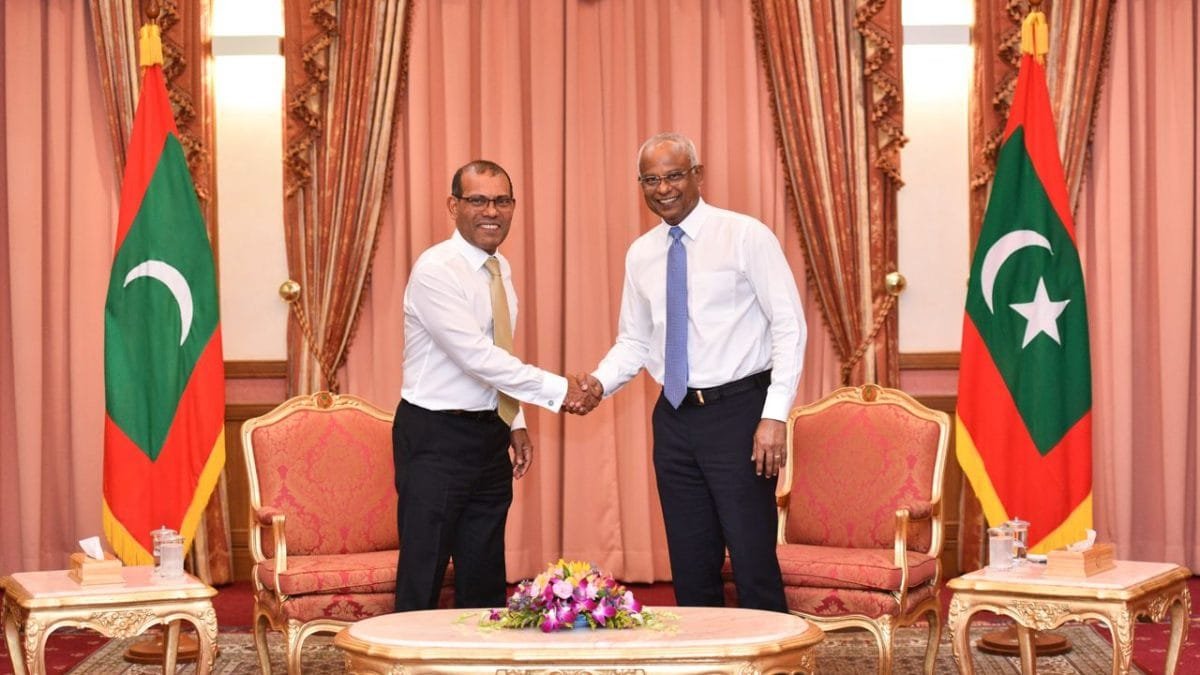 In a surprising turn of events, President Mohamed Nasheed's loyalists within the Maldivian Democratic Party (MDP) on Wednesday tendered their resignations and unveiled plans to establish a new political party ahead of the upcoming presidential election. The announcement comes against the backdrop of internal discord and political uncertainty, and follows the expulsion of MP Ali Azim by the party's disciplinary action committee on Tuesday.
The decision to form a new party was disclosed during a press conference held by senior figures backing the former president. Speculation looms regarding whether President Nasheed himself will contest the September elections on behalf of the newly formed party, but no definitive answer was provided during the conference.
President Nasheed, who has not yet resigned from the MDP, remains a key figure in Maldivian politics, known for his influential role in the country's democratic transition and his advocacy for climate change action. However, recent developments within the MDP have signalled a growing divide within the party, prompting the breakaway faction's decision to forge a new political path.
The resignations extend beyond the realm of parliamentary representation. Apart from 12 MPs, former Managing Director of State Trading Organisation (STO), Hussain Amr, Former Vice President of MDP Mohamed Shifaz, several other senior figures have also severed ties with the MDP. The departures of these individuals further underscore the gravity of the internal rift within the party.
The creation of a new political party by President Nasheed's faction introduces a fresh dynamic into the political landscape of the Maldives, according to analysts. As the nation prepares for the upcoming presidential election, the emergence of this new entity raises questions about the potential realignment of political alliances and the impact it may have on the electoral outcome.
The new party's formation reflects a divergence of ideological and strategic viewpoints within the MDP, a party that has played a significant role in shaping the Maldives' political landscape since its inception. The MDP has been at the forefront of the nation's democratic journey and has enjoyed considerable support from the public.
The path ahead remains uncertain, as the breakaway group begins to solidify its structure and strategy in preparation for the presidential election. With President Nasheed's faction taking center stage in this political realignment, the Maldives faces an intriguing and potentially transformative electoral contest that will shape the country's future trajectory.
Related posts