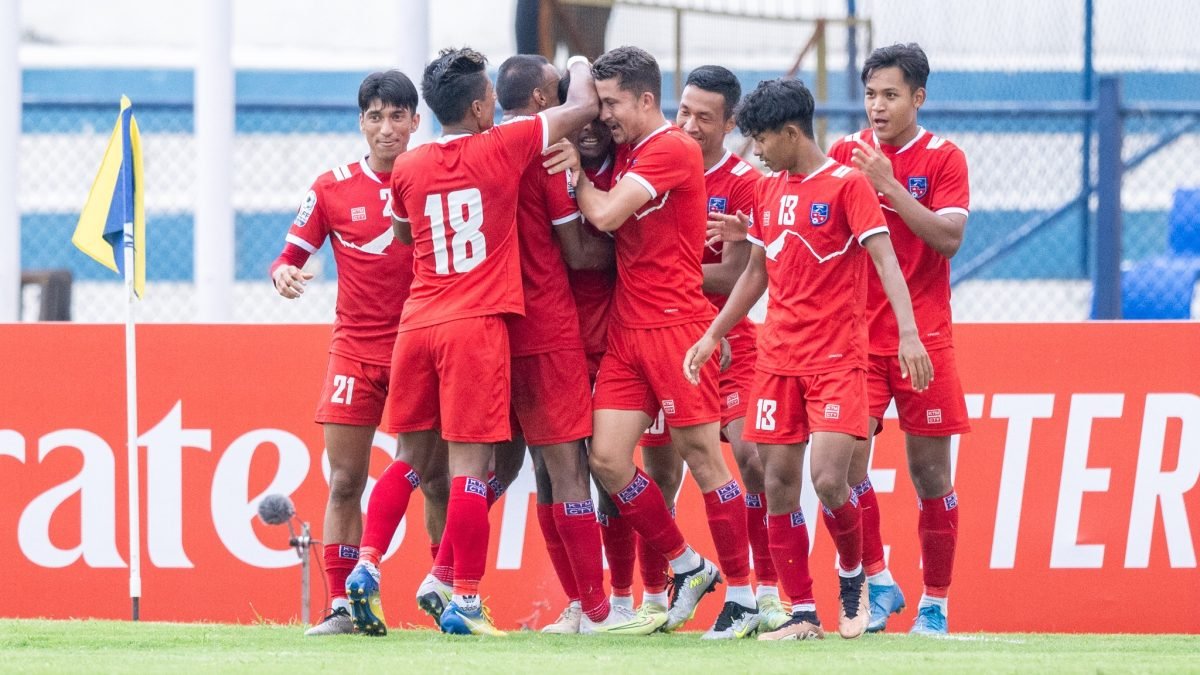 Nepal earned a 1-0 win over Pakistan in the SAFF Championship on Tuesday, finishing the tournament on a positive note.
Both Nepal and Pakistan have been eliminated from the competition, with Nepal securing the third spot in Group A with three points. Meanwhile, Pakistan, making a return to the tournament after a one year hiatus, endured a tough campaign, losing all three matches and failing to score a single goal in the SAFF Championship.
Pakistan showcased early signs of danger with their crosses, attempting to find the back of the net, and their first shot on target came in the 30th minute when midfielder Alamgir Ali Khan's low strike was saved by Nepal goalkeeper Kiran Kumar Shamshon.
Nepal had their opportunity to score in the first half, with Bimal being their main threat. In the 41st minute, a cross was skillfully controlled by Nepal winger Manish Dangi, leading to Bimal's low shot, which was successfully saved by Pakistan goalkeeper Yousuf Ijaz Butt.
It was in the 80th minute that Nepal managed to break the deadlock and find the crucial goal. Substitute Aashish Chaudhary played a vital role in the scoring play as he swiftly released the ball from outside the box. Due to unfavorable conditions, the ball took an unexpected trajectory after hitting the water, ultimately finding its way into the net as goalkeeper Yousuf was unable to prevent it.
Despite Pakistan's late attempts to equalise, they were unable to find the back of the net. Pakistan's defenders demonstrated their defensive prowess, thwarting Nepal's attacks and denying them the chance to extend their lead on counter-attacks.
With this win over Pakistan, Nepal's SAFF Championship journey came to an end. Although both teams will not progress further in the tournament, Nepal can take pride in their performance and look forward to future competitions to continue building on their achievements.
Related posts