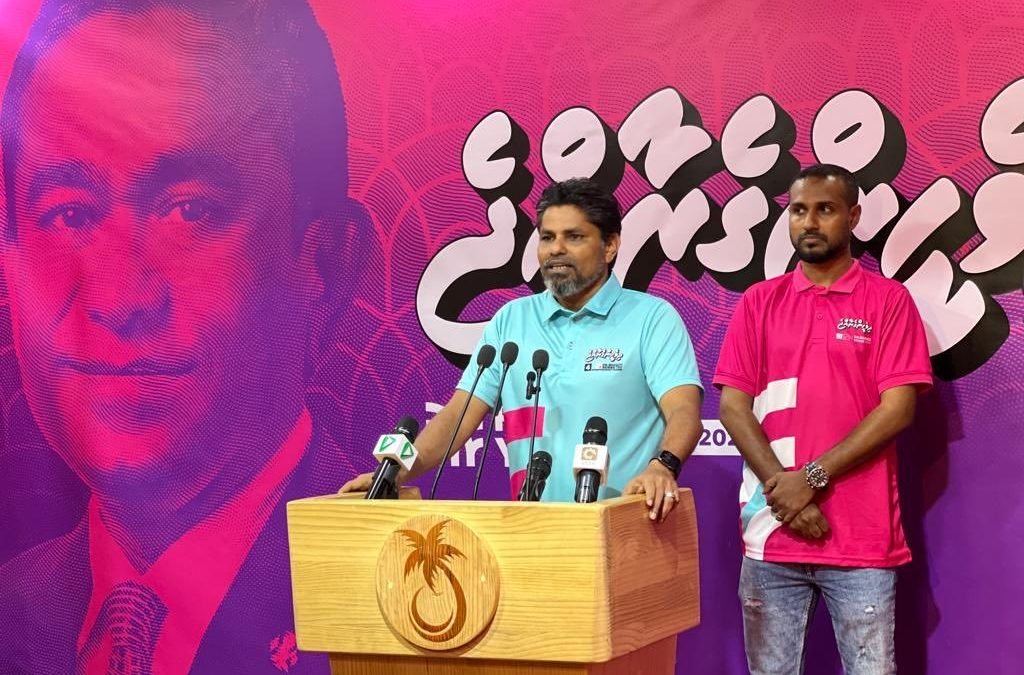 The Progressive Party of Maldives (PPM) and People's National Congress (PNC) coalition is firm and steadfast and will stand behind former president Abdulla Yameen Abdul Gayoom, the PPM/PNC presidential candidate Mohamed Muizzu's spokesperson, Mohamed Tholal has said.
In an effort to counter media reports of fractures within the coalition due disputed leadership, and to highlight the strength of the opposition, Tholal said members were loyal to Yameen and were focused on campaigning and delivering the presidency to Muizzu.
"We are very firmly behind President Yameen," he said during a press conference.
Tholal painted recent reports as being categorically false and described them as 'anti-campaign.' "They want to divide us, divide our leaders," he said.
As campaigning enters the last stretch, before the first round of voting begins on 9 September, the intensity of words, tactics, and campaign activities between parties are expected to ramp up even further.
Related posts