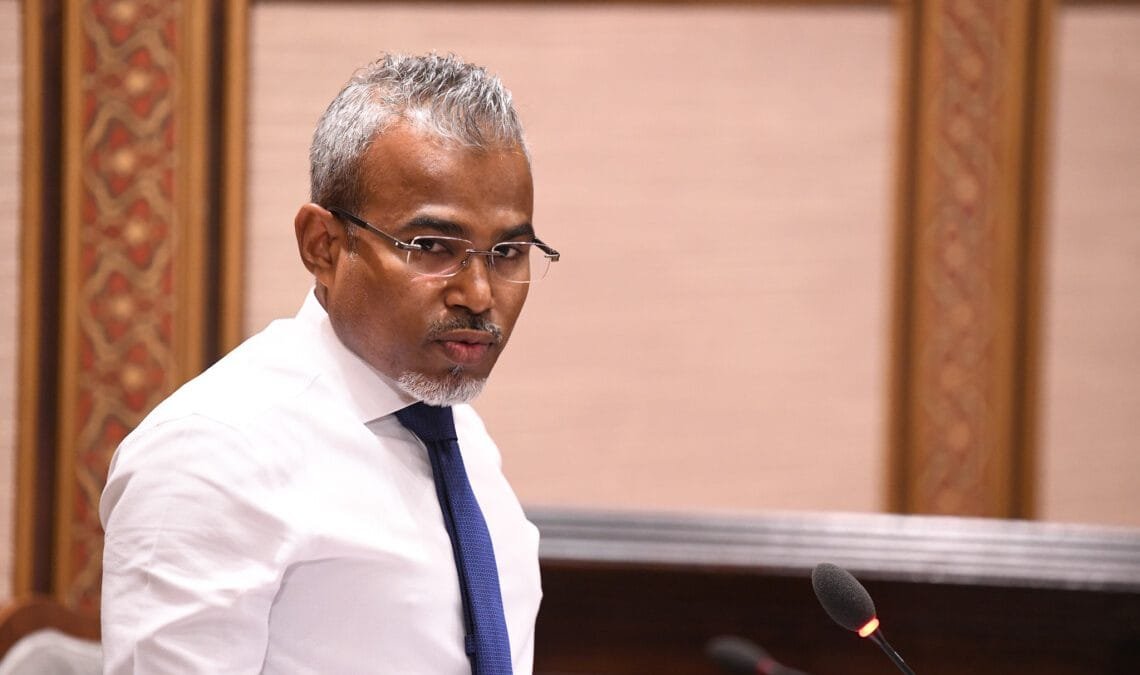 The opposition parties have submitted a no-confidence motion against Attorney General Ibrahim Riffath. They cited his failure to protect the country's interests in a recent case at the International Tribunal for the Law of the Sea (ITLOS). Additionally, they are preparing no-confidence motions against President Ibrahim Mohammed Solih and Foreign Minister Abdulla Shahid regarding the same case, which decided on the dispute between the Maldives and Mauritius over the maritime border.
The motion against Riffath was filed with the support of members from the Progressive Party of Maldives (PPM), Jumhooree Party (JP), Maldives National Congress (MNP), and some members from the ruling Maldivian Democratic Party (MDP), who support Parliament Speaker Mohamed Nasheed.
To pass the motion, a two-thirds majority is required in the 87-member parliament. With Nasheed's 12 MPs and the opposition's support, the motion has a total of 28 votes, 15 votes short of the required number.
At a press conference today, MP for Madduvaree constituency Adam Shareef said Riffath's legal team did not advocate for the protection of the Maldives' interest in the ITLOS case. Shareef also mentioned the issue of large sums of money paid by the government to various parties in compensation, which is included in the no-confidence motion against Riffath.
The opposition parties said the no-confidence motions against Solih and Shahid will be filed soon, also relating to the same case.
The ruling MDP has 68 MPs, but internal politics between Solih and Nasheed have led to factions among the party MPs. 59 MPs support Solih, while the remaining MPs are backing Nasheed and are expected to vote for the no-confidence motion.
Riffath's influence on independent institutions was also cited as one of the reasons for the no-confidence motion. Shareef said Riffath's actions were contrary to his oath as Attorney General.
The Maldives' parliament is expected to vote on the no-confidence motion against Riffath soon, followed by the no-confidence motions against Solih and Shahid.
Related news
President Solih Hails ITLOS Ruling in Maritime Border Dispute
Related posts