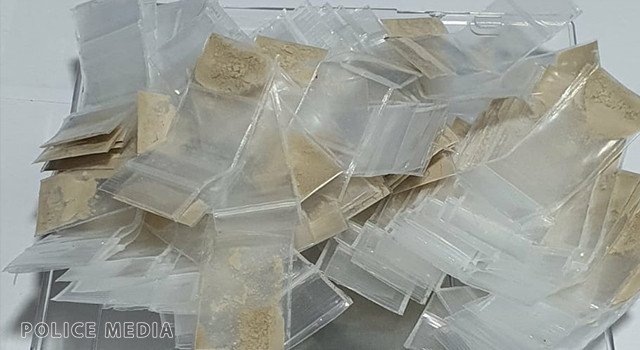 The Maldives Customs officials at Velana International Airpot (VIA) apprehended a 25-year-old Pakistan man on Monday, on charges of smuggling 10.14 kg of drugs in his luggage. The arrest adds to a recent surge in drug smuggling cases involving Pakistani nationals in the Maldives.
A statement released by customs revealed that preliminary tests indicated the substances confiscated were positive for heroin. Authorities estimate the street value of the seized items to be over MVR 13 million (equivalent to over USD 800,000).
Following the discovery, customs officials tured over both the individual and the illicit drugs to the police for further investigation. The authorities have not disclosed the specific charges that the suspect will face at this time.
This incident follows a similar case just last week, when the authorities arrested four Pakistani nationals at VIA on drug smuggling charges. The individuals had attempted to smuggle 2.8 kg of drugs into the Maldives. On Friday (June 2), authorities extended the remand for an additional 30 days.
Law enforcement agencies have identified Pakistan as a significant source of drug importation into the Maldives. Recent events underscore this concern, as neighbouring India also intercepted a group of Pakistani nationals suspected of attempting to smuggle a substantial quantity of drugs—approximately 2.5 tonnes—into the Maldives, Sri Lanka, and India earlier this month.
Related posts