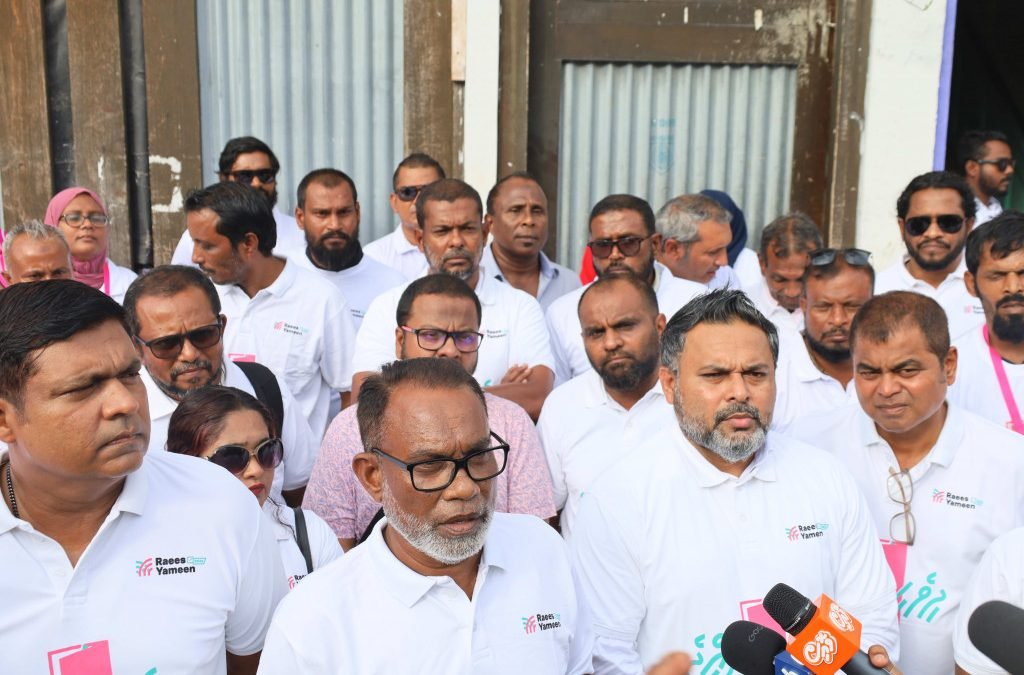 The opposition Progressive Party of the Maldives and People's National Congress (PPM/PNC) coalition has expressed concern over possible delays in former President Abdulla Yameen Abdul Gayoom's High Court appeal process due to the purported scheduling of a judge's leave. The court has denied that any such administrative action has been scheduled.
In February of this year, the former president filed an appeal against the Criminal Court's verdict, which sentenced him to 11 years in prison and imposed a fine of USD 5 million (MVR 77 million) for money laundering and corruption.
The hearings were initially interrupted when a High Court judge went on leave while the case was ongoing, which resulted in delays.
"We have learned that one judge on the bench is on leave from the 23rd. And High Court officials will be on an official visit from the 25th. Therefore, no hearings have been scheduled for President Yameen's case before the 30 September second round of the presidential elections," PNC President Abdul Raheem Abdulla said.
On Tuesday, PPM/PNC leadership requested the High Court to expedite the appeal process.
Speaking to reporters outside the High Court, Abdul Raheem said that, while the results of the first round of the election showed that many people want Yameen to be released, he was concerned that the delays were a government ploy to deliberately cause suffering to Yameen.
"The judiciary should give priority to the people's voice. The people's voice should be heard. The powers of governance come from the people. The election has made very clear the people's mindset," he said.
Yameen's last appeal hearing was held on 6 September. The appeal is being heard by a three-judge bench presided over by Judge Mohamed Saleem.
Yameen is also facing charges in the Criminal Court.
Related posts