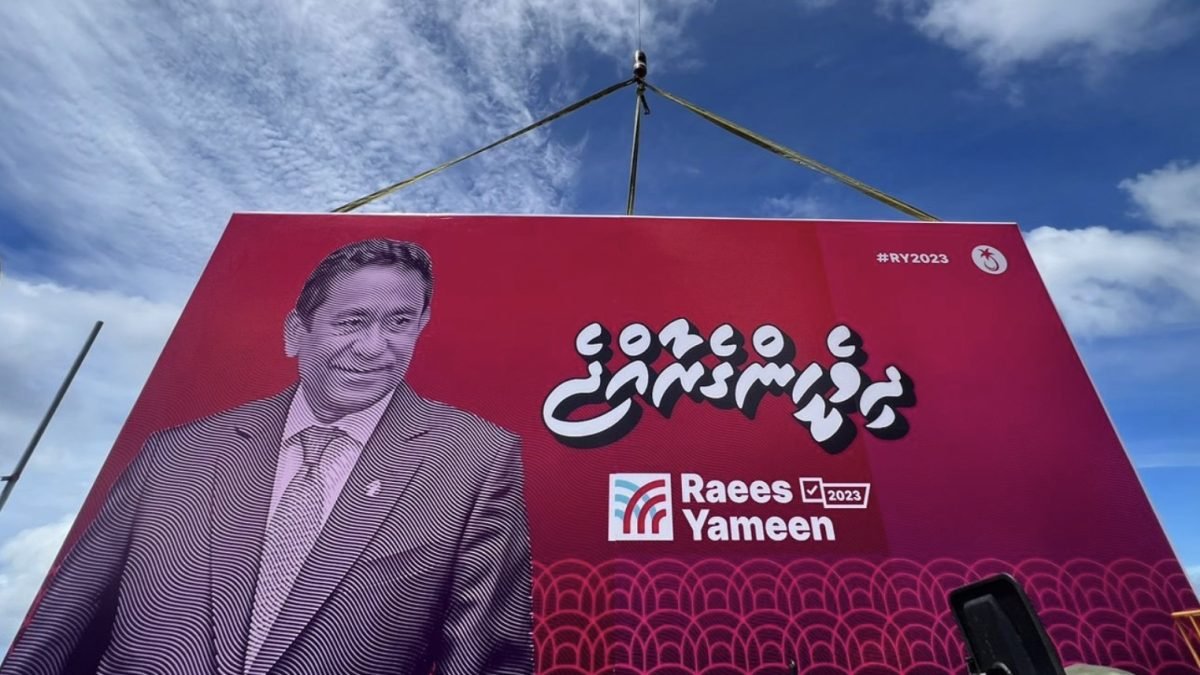 The opposition PPM-PNC coalition senate is grappling with deep divisions that emerged following former President Abdulla Yameen Abdul Gayoom's call to boycott the upcoming presidential election.
The call was reportedly communicated through a note from his lawyers, leading to the commencement of a joint senate meeting at 1:30 p.m. today to discuss the matter. However, the senate members are divided over the issue, with members engaging in heated exchanges during the meeting.
Amid the growing division within the party, two conflicting stances have emerged. Some members of the senate stand in solidarity with Yameen and are inclined to heed his request for an election boycott. On the other hand, others are rallying behind the PNC's presidential candidate, Male' City Mayor Dr Mohamed Muizzu.
The PNC's decision to field Dr Muizzu as a backup candidate came after the Elections Commission (EC) rejected Yameen's candidacy, a decision upheld by the Supreme Court today. During the court proceedings, it was disclosed that Yameen had expressed intentions to nominate a candidate from PPM if he were denied the opportunity to run for office, which subsequently led to Dr Muizzu becoming the party's third choice.
As the September 9 election looms closer, speculation is rife regarding the potential PPM candidate. Speculation has centred around former President Dr Mohamed Waheed, who has reportedly submitted paperwork to obtaining criminal record status. However, no official indication has been provided by the party regarding the final nominee.
With less than 24 hours to go before the deadline for filing nominations for the presidential election, the PPM-PNC senate faces a crucial decision which could have significant implications on the future of the coalition and beyond.
Related posts