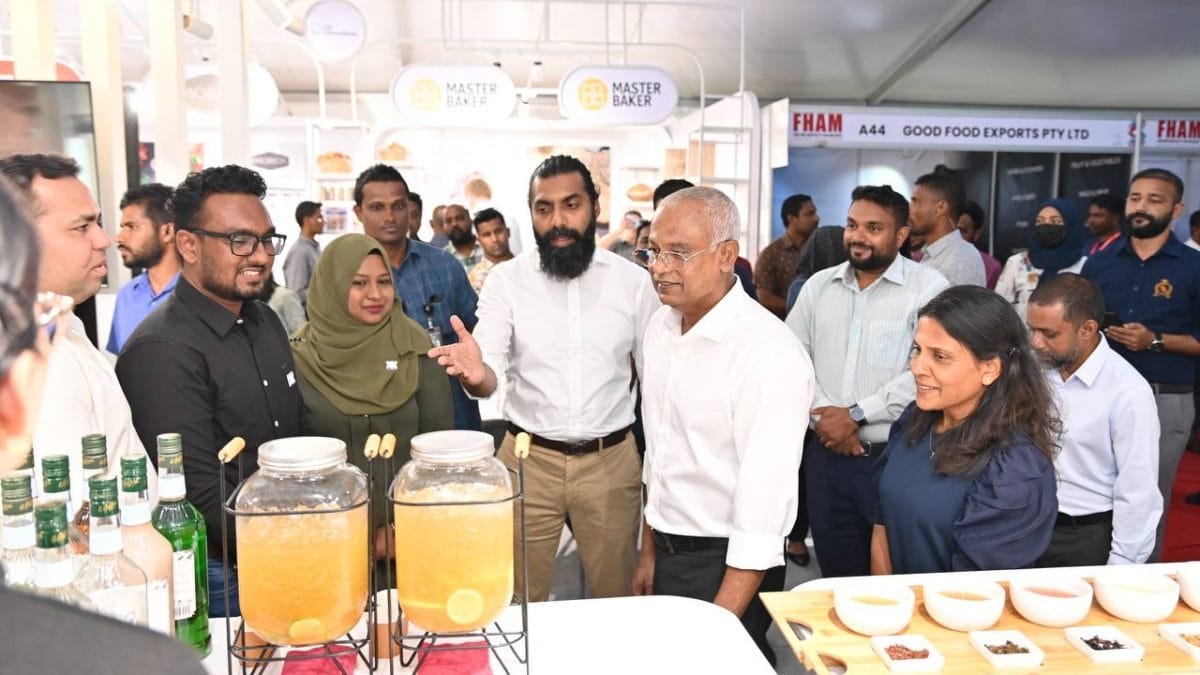 President Ibrahim Mohamed Solih and First Lady Fazna Ahmed paid a visit to the Food and Hospitality Asia Maldives (FHAM) Global Culinary Challenge and Exhibition on Wednesday. The event held at Central Park in Hulhumalé began on May 8 and runs through May 10.
During their tour of the exhibition, President Solih and First Lady Fazna Ahmed interacted with exhibitors and inquired about the showcased products and services. The exhibition boasts a lineup of 110 stalls, representing more than 50 local and international companies from the food and hospitality industries.
A highlight of the event is the culinary challenge, featuring over 600 participants from 11 countries, competing in 21 categories. They include over 500 participants, including representatives from 120 resorts in the Maldives.
Related posts