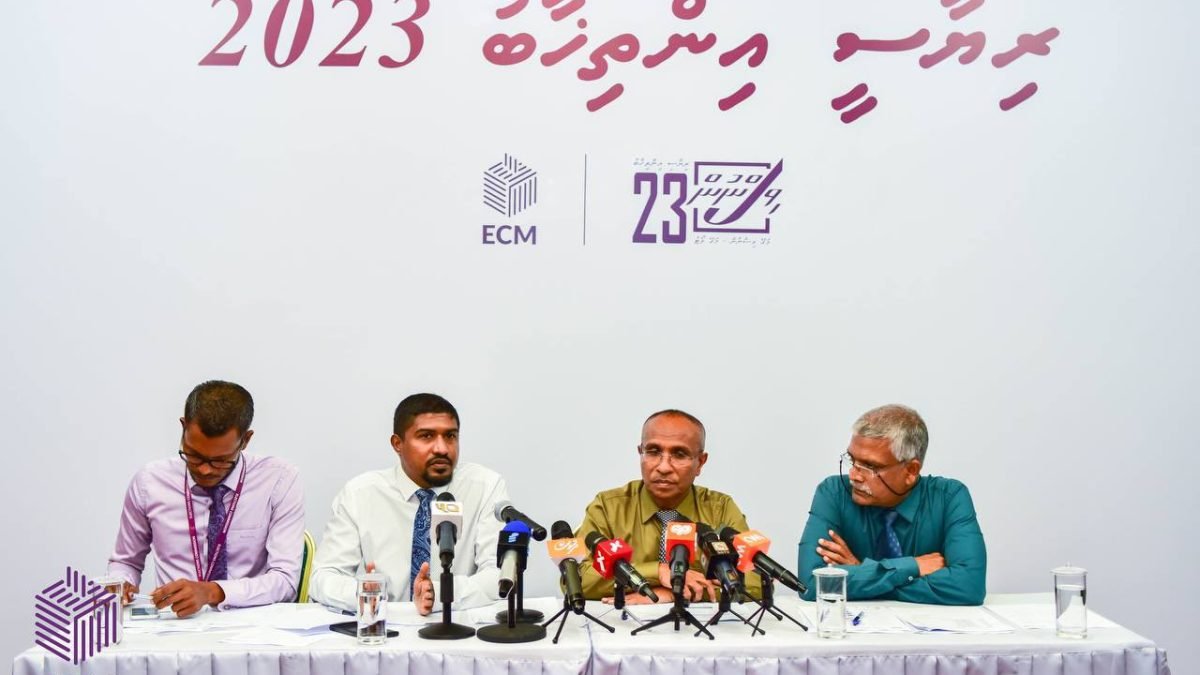 The Elections Commission (EC) has announced a two-day window for voter re-registration, leading up to the decisive second round of the Presidential Elections on 30 September.
Ismail Habeeb, Vice President of the EC, confirmed that the re-registration process will be open on 16 and 17 September. This exceptional measure aims to provide voters the opportunity to alter their designated voting centres, should they differ from where ballots were cast in the initial round of voting on 9 September.
The re-registration come after an alarmingly low voter turnout in the first round of the presidential elections. Out of the 282,395 eligible voters, more than 46,000 abstained from casting their votes, marking the lowest turnout in the Maldivian presidential election history.
The youth demographic, consisting of around 27,000 new voters, is of key interest to both candidates as they seek to gain new support.
The second round of voting became inevitable as none of the eight candidates managed to secure over 50% of votes, as mandated by the Constitution. Dr Mohamed Muizzu of the People's National Congress (PNC) led the pack with 46%, closely followed by the incumbent President Ibrahim Mohamed Solih of the Maldivian Democratic Party (MDP), who had more than 38% of the votes.
Related posts