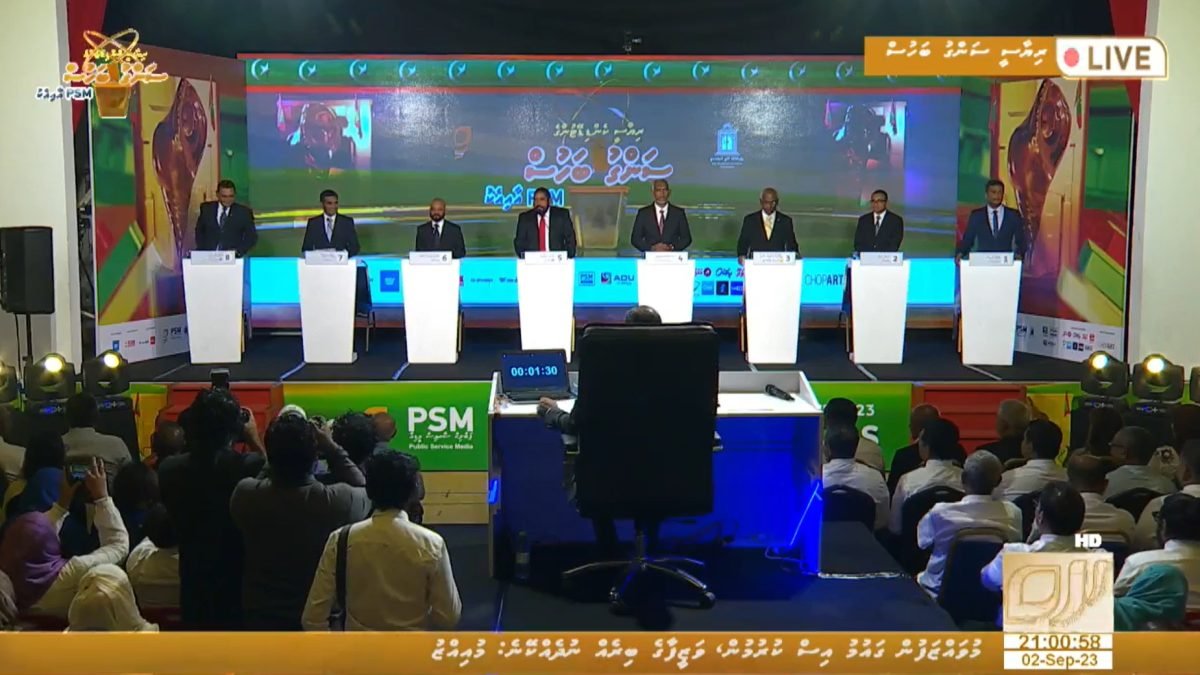 The presidential race is heading for a dramatic conclusion with a runoff slated for 30 September. Dr Mohamed Muizzu, representing the Progressive Party of Maldives-People's National Congress (PPM-PNC) coalition, narrowly missed an outright win by securing 46% of the votes. Incumbent President Ibrahim Mohamed Solih of the Maldivian Democratic Party (MDP) trailed with 39%.
As Muizz urges "freedom-loving" politicians to back him, Abdulla Yameen Abdul Gayoom, the jailed former president, has also advised his party from behind bars.
Yameen, serving an 11-year prison sentence on bribery and money-laundering convictions, remains an influential figure in Maldivian politics. His legal counsel, Dr Mohamed Jameel Ahmed, recently conveyed Yameen's call for increased backing of Muizzu.
The former president's message was simple: this election presents a "good opportunity to withdraw foreign troops and liberate the country." Notably, Yameen has advised the PPM-PNC coalition to eschew any partnership with the Jumhooree Party (JP), a stance that appears to have influenced Muizz's campaign strategy.
Muizzu used the platform of a victory rally to extend an olive branch to other politicians, stating this is the "time to put the country first." With a focus on nationalistic sentiment and a strong hint at isolationism, he underscored the need for a foreign policy free from foreign military intervention. Muizzu, oozing confidence, asked each supporter to add "one more vote" to secure his win in the upcoming runoff.
A subplot to watch is the role of the Democrats, whose candidate secured 7% of the votes in the preliminary round. Speaker Mohamed Nasheed expressed informal approval for a potential coalition with Muizzu, although a formal decision is yet to be made. President Solih, however, has extended a formal invitation to form a coalition with the JP, whose 5,000 votes could be pivotal in the runoff.
Muizzu and Solih face a pressing task: to stitch together coalitions capable of securing a majority. With nationalistic sentiments running high, both candidates have their work cut out for them. While Muizzu calls for unity among "freedom-loving" politicians and trumpets a more isolationist stance, President Solih is likely to look for more moderate voices and smaller parties for support.
Related posts