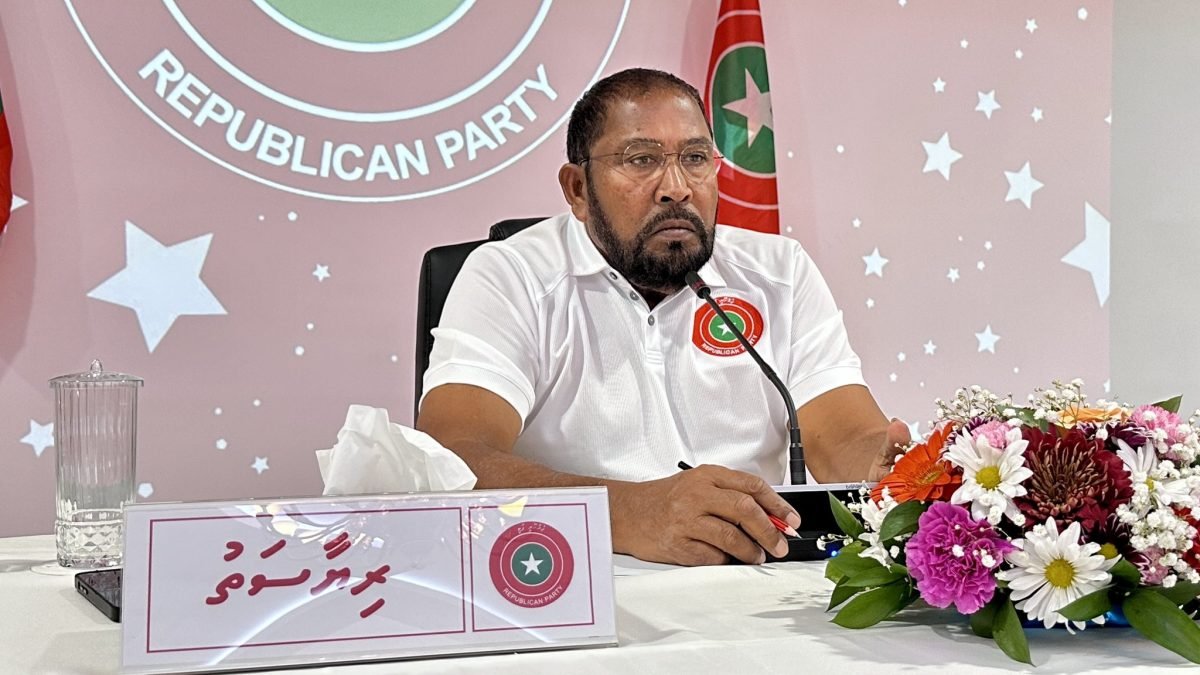 Qasim Ibrahim, the leader of Jumhooree Party (JP), has called for the resignation of President Ibrahim Mohamed Solih, further escalating tensions between the business tycoon and the government. Speaking at the 158th council meeting of the JP which is a member of the Maldives Democratic Party (MDP)-led ruling coalition, Qasim expressed his frustration with the government's handling of the Anti-corruption Commission (ACC)'s intervention and the halting of the sale of Vaavedhi Faru, a lagoon owned by his conglomerate, Villa, further exacerbating their financial difficulties.
The lagoon, located in Kaafu Atoll, was slated to be sold for a sum of US$20 million, which would have provided much-needed relief for Villa Group which is still reeling from the COVID-19 pandemic. However, the ACC intervened and halted the sale, prompting Qasim to threaten legal action against the commission and the Ministry of Tourism if a satisfactory explanation was not provided within a week.
Qasim, who recently announced his candidacy for the upcoming Presidential Election, cited the financial struggles faced by Villa Group as the primary reason for his frustration. The group's founder, Qasim, acknowledged the detrimental impact of the pandemic on Villa's financial situation, which has made it challenging for them to fulfil salary obligations to Villa Air employees. He revealed that the airline was on the verge of suspending operations due to the prevailing financial difficulties.
The Supreme Court had previously awarded ownership of the lagoon to a Villa subsidiary through a legal proceeding. However, despite the ACC's initial declaration of no evidence of corruption, they recently reopened the case and halted the sale, raising questions about the reasons behind these developments.
While the JP remains a member of the ruling coalition, it has decided not to renew the coalition or support President Solih's re-election.
In his address, Qasim emphasised the need to evaluate the leader's actions in the first term before considering a second term. He revealed that he had reached out to the Progressive Party of Maldives (PPM) to form a coalition with JP, but the PPM initially declined the offer. Qasim remains hopeful that the situation may change in the future.
President Solih has so far not commented on Qasim's call for resignation. Experts say recent political developments indicate that the country is heading towards a period of political turbulence as the upcoming Presidential Election approaches.
Related posts