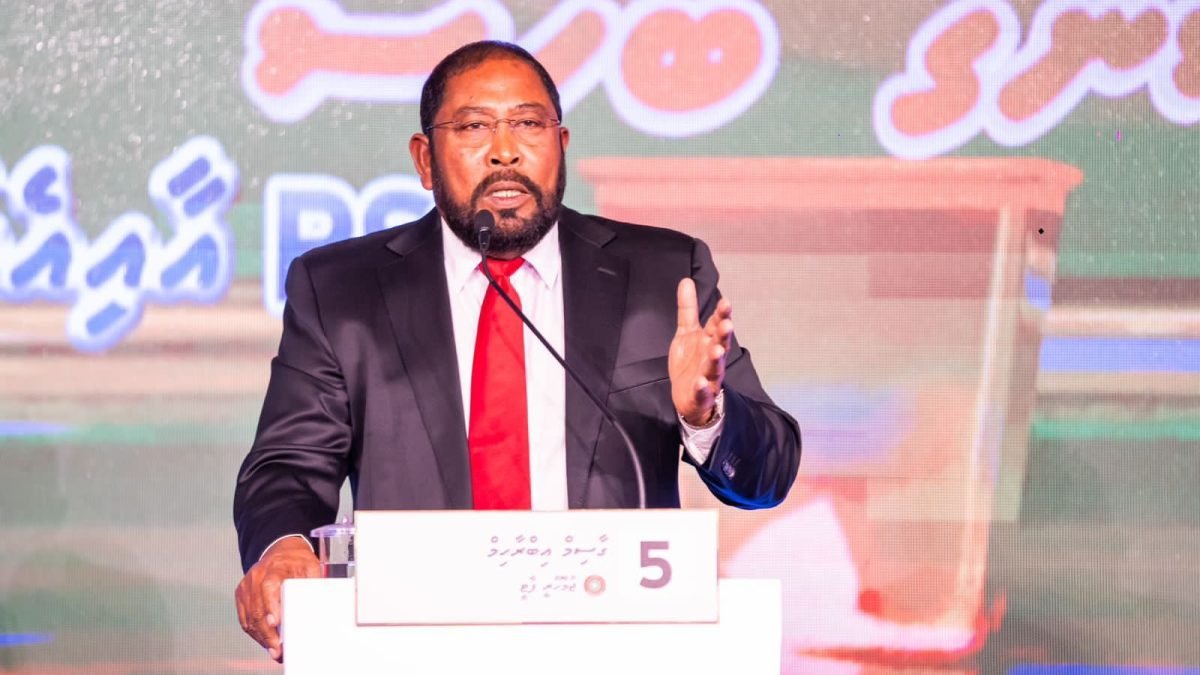 Jumhooree Party (JP) presidential candidate Qasim Ibrahim has made a bold promise to secure US$600 million in grants or free aid to address a US$1 billion government debt repayment due by 2026. However, the candidate fell short of providing specific strategies to achieve this ambitious financial goal.
When pressed by the moderator during Friday night's presidential debate about his plans to tackle the debt incurred by past administrations, Qasim asserted his commitment to expanding the national economy, reducing state expenditure, and eliminating wasteful spending. Despite these assurances, he failed to outline any concrete methods or initiatives that would be implemented to achieve these objectives.
"Of the $1 billion debt, $600 million will be secured through grants. I have already confirmed that," Qasim stated during the debate, but he refrained from offering any comprehensive insights into how this substantial sum would be obtained or which entities would provide these grants.
Responding to questions about the possibility of introducing additional taxes under a potential JP government, Qasim assured that he would not impose further taxation on the populace. Instead, he expressed his commitment to harmonising existing taxes and import duties, aiming to streamline the tax system and reduce the burden on taxpayers.
Additionally, Qasim pledged to act against corruption within the state, promising to make significant strides in minimising corrupt practices and ensuring government accountability. However, he offered no specific details or strategies to address this pervasive issue.
The lack of specific details in Qasim's responses during the presidential debate has left many questioning the feasibility and practicality of his promises, according to political analysts.
Related posts