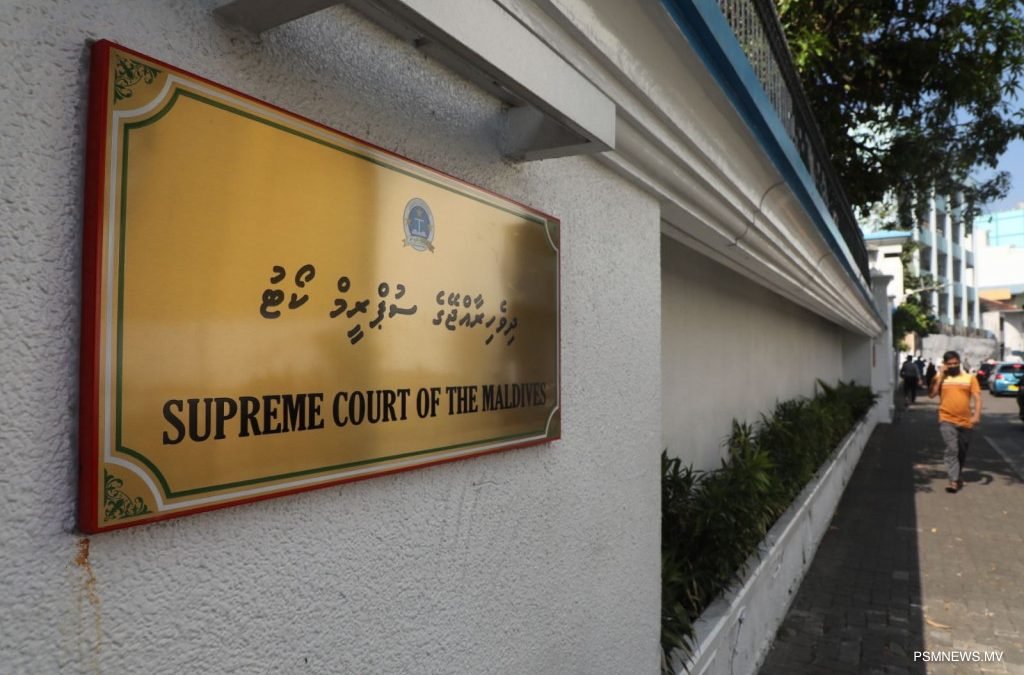 The Supreme Court has scheduled a hearing on the case filed by former President Abdulla Yameen Abdul Gayoom, the opposition Progressive Party of Maldives' (PPM) presidential candidate, seeking to overturn the Elections Commission's rejection of his candidacy for the upcoming presidential election.
The Elections Commission (EC) rejected Yameen's candidacy on Tuesday, citing Article 109(f) of the Constitution as the basis for its decision. The constitutional provision states that a presidential candidate should not have been convicted of a criminal offense and sentenced to a term of more than twelve months unless a period of three years has elapsed since their release or pardon for the offense in question.
Yameen, who is currently serving an 11-year prison sentence for charges of bribery and money laundering, failed to meet the eligibility criteria set forth in the constitution, prompting the EC's decision to reject his candidacy.
The top court has issued a directive to the Elections Commission (EC) to respond to the case by 3 p.m. today and is scheduled to hear the case on Friday at 02:30 p.m.
Political analysts say that the Supreme Court's ruling could reshape the electoral dynamics and potentially alter the list of presidential candidates. With Yameen's candidacy being rejected, the PPM's coalition partner, the People's National Congress (PNC), is currently mulling over fielding an alternative candidate.
The deadline for filing nominations for the upcoming presidential elections expires on Monday, 7 August.
Related posts