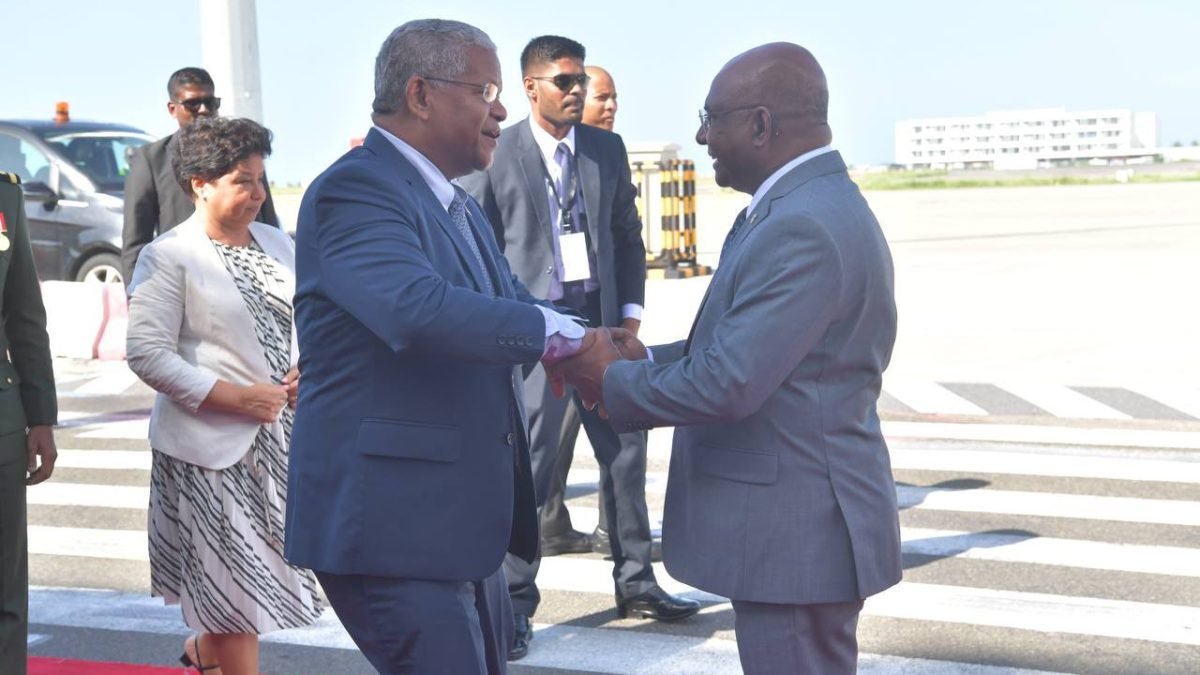 Seychelles President Wavel Ramkalawan arrived in Maldives today on an official visit aimed at strengthening bilateral ties between the two Indian Ocean nations. The Seychellois leader, accompanied by his wife, was welcomed at the Velaana International Airport (VIA) by Foreign Minister Abdulla Shahid.
President Ramkalawan and his wife are scheduled to be officially welcomed tomorrow. The invitation for the visit was extended by President Ibrahim Mohamed Solih, reflecting the mutual desire to enhance cooperation and collaboration in various sectors.
During his stay, President Ramkalawan is expected to hold crucial talks with President Solih, focusing on areas of common interest and opportunities for further partnership. The discussions are anticipated to cover key areas such as trade, tourism, climate change, maritime security, and regional cooperation.
In an effort to solidify the relationship, the leaders of Maldives and Seychelles are set to oversee the signing of several agreements, aiming to promote cooperation and facilitate greater economic and social exchanges between the two countries. Following the signing ceremony, a joint statement will be issued on the outcomes of the discussions and the shared vision for the future.
The diplomatic relations between Maldives and Seychelles were formally established on July 1, 1980. As both nations commemorate the 43rd anniversary of their relationship, the visit by President Ramkalawan is anticipated to further strengthen the historical ties between the two countries and lay the foundation for closer cooperation in the years ahead.
Related posts