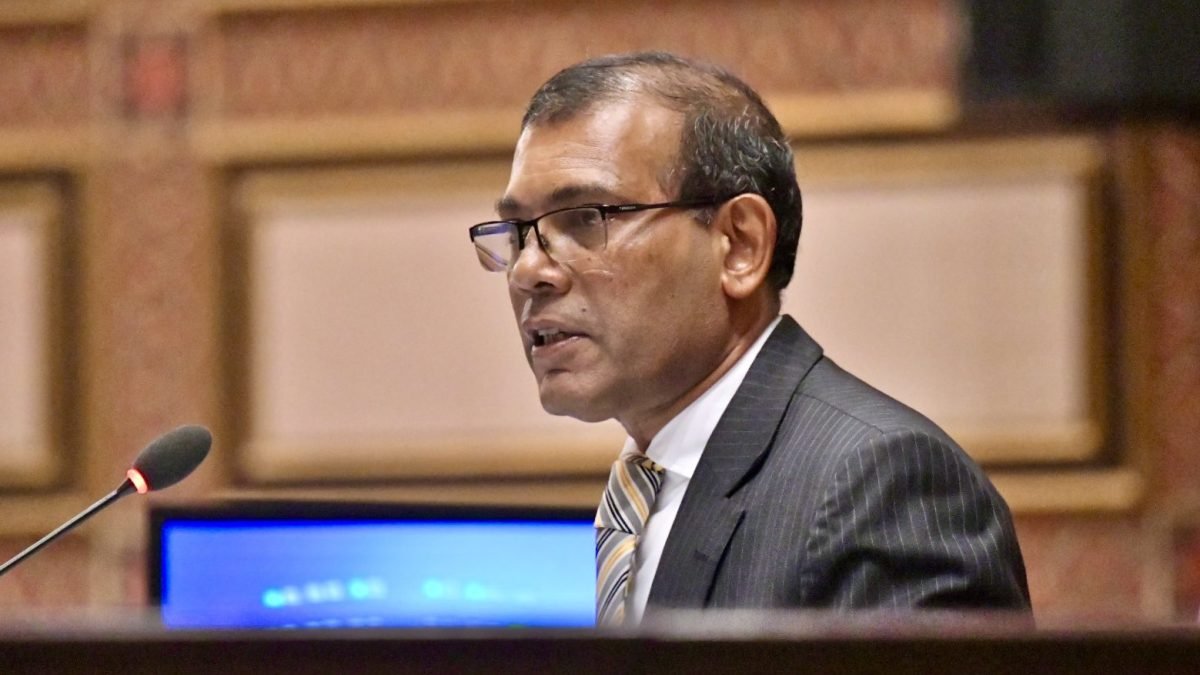 Speaker Mohamed Nasheed has decided to temporarily recuse himself from his duties as the Parliament prepares to commence deliberations on a no-confidence motion filed against him by the ruling Maldivian Democratic Party (MDP).
In a letter sent to the Parliament Secretary-General Fathimath Niusha, Nasheed said that the ongoing proceedings relating to the no-confidence motion have created an inability for him to carry out his responsibilities as the Speaker. He stated his belief that the prerogatives afforded to him as the Speaker under Article 44(a) of the Rules of Procedure allow him to temporarily abstain from his duties until the Parliament votes on the no-confidence motion.
The Speaker further said that despite his temporary recusal, he would still engage in the management of parliamentary affairs in a limited capacity in accordance with the Rules of Procedure. Nasheed further assured the Secretary-General that he would refrain from taking any actions that could impede her duties and responsibilities while the Parliament proceeds with the no-confidence motion.
The MDP initiated motion to remove Nasheed as the Speaker was submitted to the Parliament on Wednesday. The motion, signed by 56 parliament members, alleges Nasheed of impeding the smooth functioning of the Parliament. The MDP says Nasheed's actions as the Speaker are not only illegal but also contradict the fundamental principles of the Speaker's role as the guardian of parliamentary rules.
Related posts