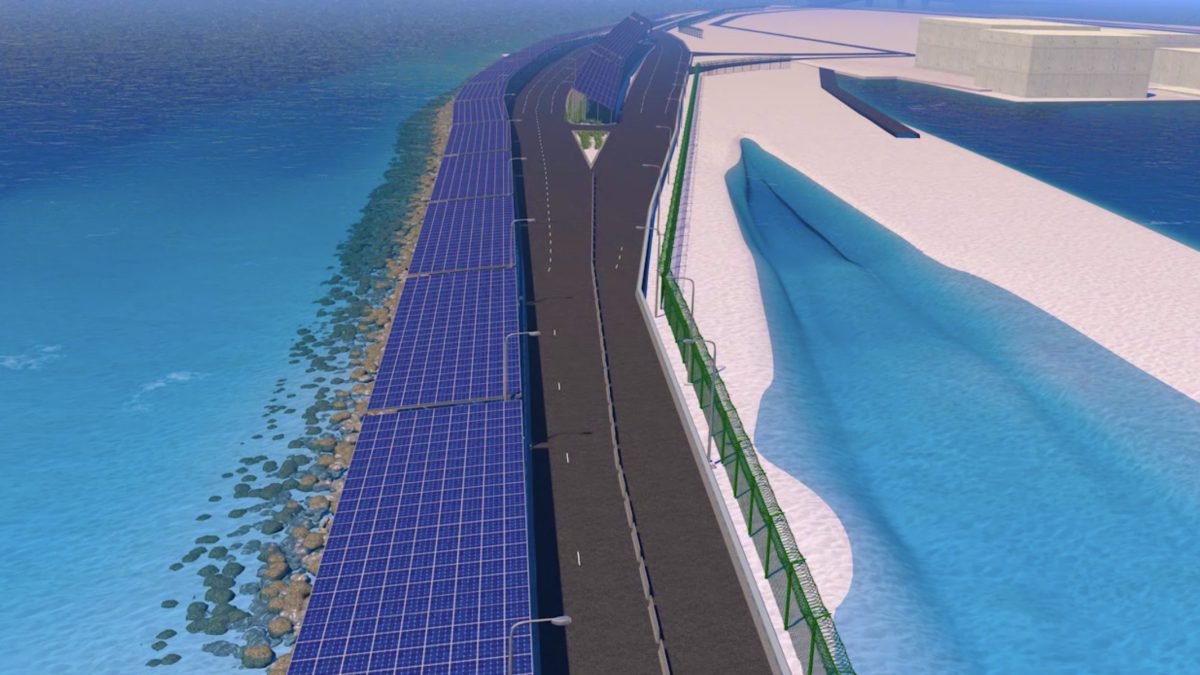 The solar panel installation has commenced on the Hulhumale' – Male' bridge highway. This is part of an extensive project to install solar panels along the entire stretch.
The installation of the solar panels is currently taking place in the island area. This area is located towards the middle of the highway. Upon completing this phase, the installation will proceed towards the ocean side of the highway.
The Project's Communication specialist, Ifad Waheed, expressed confidence about maintaining the project's timeline.
"At the rate the project is progressing, it is expected to be completed within the estimated time frame," Waheed said.
The installation is expected to be finished by the beginning of July.
Once operational, the State Electric Company Ltd (STELCO) will purchase the solar panel-generated electricity. The rate of sale will be 10.09 US cents per unit, equivalent to MVR 1.68. This initiative not only promotes the use of clean energy, but also contributes to reducing the traditional power-reliance.
ASPIRE project
The Climate Change Fund (CIF), the World Bank, and the Government of Maldives fund the project called Accelerating Private Investments in Renewable Energy, or ASPIRE. The project aims to increase the share of renewable energy in the electricity generation mix on the Maldivian islands, according to the Ministry of Environment, Climate Change and Technology.
The first phase of the ASPIRE project has already built and installed a 1.5 MW solar panel system in 1000 housing units in Hulhumale'. This system is currently selling electricity to STELCO at a rate of 21 US cents per unit, marking a significant step towards achieving renewable energy goals.
Related posts