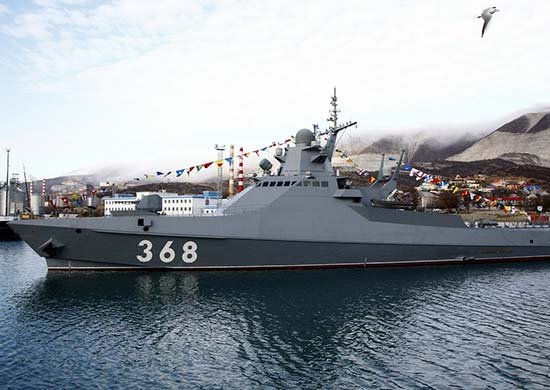 A Russian warship fired warning shots at a cargo ship in the southwestern Black Sea. This incident marks the first time Russia took such action against a merchant vessel beyond Ukraine since its withdrawal from the grain deal.
The Russian warship involved in the incident has been identified as the Vasily Bykov patrol ship, a vessel known for monitoring and enforcing maritime security. The cargo ship in question is the Sukru Okan, which is flagged under Palau and was reportedly en route through the Black Sea.
The shots were fired when the Sukru Okan captain failed to respond to repeated requests from the Russian authorities to halt for inspection. The Russian defence ministry claimed that the cargo ship was bound for the Ukrainian port of Izmail, implying that it might carry prohibited goods. Contrary to Russian explanation, Refinitiv shipping data indicated that the Sukru Okan's current location was near the Bulgarian coast. It was directed towards the Romanian port of Sulina.
The Russian military used automatic weapons to fire warning shots, aiming to forcibly halt the vessel. A Ka-29 helicopter was deployed to board the Sukru Okan. The Russian inspection group boarded the cargo ship and conducted an inspection, subsequently allowing the vessel to continue its journey.
A Turkish defence ministry official confirmed that Ankara was aware of the incident involving a ship bound for Romania. The ministry stated that they were conducting their own investigation to ascertain the facts of the matter.
A senior adviser to the Ukrainian president characterised the firing of warning shots as a clear violation of international maritime law and described it as an act of piracy and aggression against civilian vessels of a third country in the waters of other states.
Ukrainian President Zelenskiy did not raise the subject in his video correspondence.
Natalia Humeniuk, the spokesperson for the southern military command, pointed out that the Russian statement lacked confirmation from other official sources. She suggested that the incident might carry broader implications, extending beyond the immediate surface of the incident itself. Humeniuk interpreted the Russian statement as a potential signal directed at all civilian vessels navigating the Black Sea.
The incident has sent shockwaves through the shipping and commodity trading industries, exacerbating concerns for shipowners, insurers, and traders alike. The Black Sea serves as a vital route for Ukraine and Russia to transport their agricultural products to international markets. With both nations being significant players in global agriculture, including commodities such as wheat, barley, maize, rapeseed, rapeseed oil, sunflower seed, sunflower oil, and fertilisers, any disruption to their trade routes could have far-reaching consequences for the global food supply chain.
Russia's departure from the Black Sea grain deal earlier in July amplified tensions between Moscow and Kyiv.
Russia's declaration to view ships heading towards Ukrainian ports as potentially military vessels, considering their flag countries as combatants aligned with Ukraine, has added another layer of complexity to the situation.
Related posts