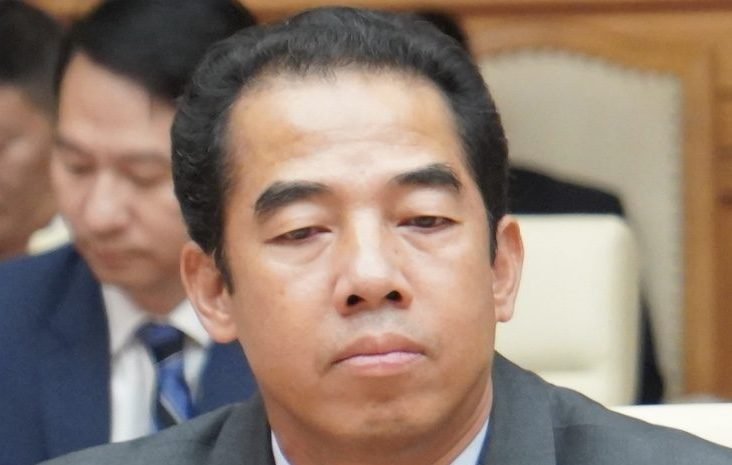 A court in Vietnam has sentenced 54 individuals, including high-ranking officials and a former minister, for their involvement in a bribery and corruption case. The case saw money being extorted from people on repatriation flights during the Covid-19 pandemic.
The trial, which lasted over two weeks, found the ex-officials guilty of bribery, fraud, and abuse of power. Among those convicted were several senior diplomats and a former deputy foreign minister.
The corrupt scheme targeted Vietnamese citizens stranded abroad during the Covid-19 pandemic, who were desperate to return home but faced limited options due to suspended commercial travel. Exploiting their vulnerable situation, the defendants demanded bribes in exchange for securing spots on repatriation flights.
The court handed down severe sentences to the guilty parties.
Former Foreign Affairs Deputy Minister To Anh Dung received a 16-year prison term for accepting bribes worth over US$900,000. On 14 April 2022, he was apprehended in relation to the Rescue Flight Case, leading to his resignation on 27 September 2022, and subsequent expulsion from the Party on the very same day.
According to reports from the state-run newspaper VTC, 25 state officials took bribes totalling US$7.4 million. Prosecutors sought the death penalty for ex-secretary to deputy health minister Pham Trung Kien. However, he was instead given a life sentence for accepting 253 bribes, totalling US$1.8 million over an 11-month period.
The case centred around the government's initiative to organise nearly 800 flights in early 2020, aimed at bringing Vietnamese citizens back from different parts of the world during the pandemic when the country's borders were largely closed to travellers, except for returning citizens. Reports from official sources and social media painted a picture of complex procedures, expensive flight prices, and hefty quarantine charges faced by returning citizens in their endeavour to enter Vietnam.
One mother from Hanoi revealed that she had to spend US$12,000 to bring her teenage daughter back to Europe during the pandemic's peak.
Former deputy minister To Anh Dung admitted in court that he had accepted hundreds of thousands of dollars in bribes to add companies to the list of repatriation flight providers. He claimed he believed he was facilitating repatriations and saw no wrongdoing in accepting the payments after the flights were successfully conducted.
However, not all accused parties readily accepted their guilt. A businesswoman accused of giving bribes to eight officials claimed that no one at the foreign ministry had solicited her to offer money.
Hoang Dieu Mo, sentenced to seven years in prison, opined that the bribes were deemed necessary to obtain approval and permission for timely repatriation flights.
The convictions are part of a significant anti-graft crackdown in Vietnam, leading to investigations by hundreds of officials. The scale and severity of the corruption uncovered have had far-reaching consequences, with several officials, including two deputy prime ministers, forced to step down due to the ongoing investigations.
Former Vietnamese president Nguyen Xuan Phuc's abrupt resignation in January this year was prompted by accusations of corruption in the government's handling of the Covid-19 pandemic.
Related posts