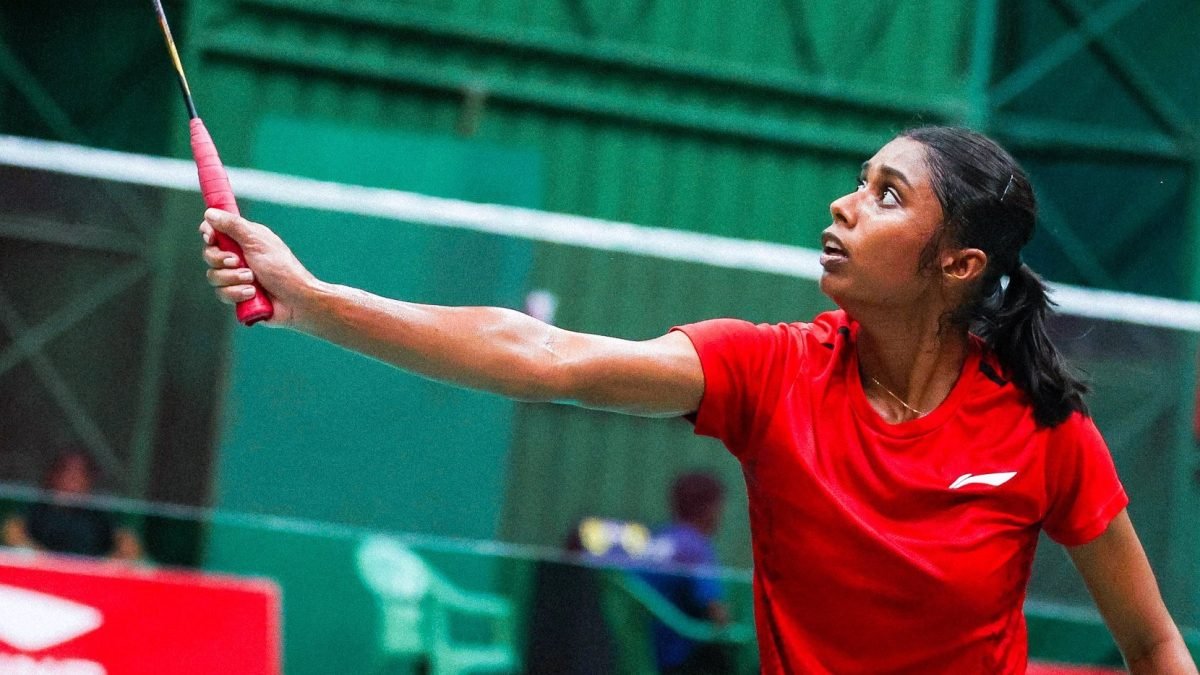 The Li-Ning Maldives International Badminton Tournament is in full swing at the Male' Sports Complex in Male', showcasing the exceptional skills and talents of badminton players from around the world.
In a thrilling display of athleticism and determination, the National No.1 mixed doubles pair from the Maldives, Hussein Zayan Shaheed Zaki and Fathimath Nabaaha Abdul Razzaq, have successfully secured a spot in the round of 16 in the mixed doubles event.
Zayan and Nabaaha's entry into the round of 16 was confirmed after a gripping match against the Malaysian duo, Ten Kean Wei and Tan Shen Ting, which took place last night. The Maldivian pair emerged victorious after a fiercely contested battle, winning the match after three sets. Zayan and Nabaaha started off strong, taking the first set with a score of 21-16. The Malaysian opponents fought back in the second set, narrowly edging out their opponents with a score of 22-20. However, Zayan and Nabaaha demonstrated their resilience and determination by winning the final set 21-19, ultimately securing their position in the next round.
The upcoming challenge for Zayan and Nabaaha in the round of 16 will be against the formidable Indian duo, Deep Rambhiya and Aravindh Paiyaa.
Zayan and Nabaaha's exceptional accomplishments extend beyond this tournament. In 2019, they made history as the only pair in Maldivian badminton to secure a Gold Medal at the Pakistan International Series Mixed Doubles event held by the Badminton World Federation (BWF).
Their consistent performance has also propelled them up one spot in the BWF world mixed doubles rankings, currently ranking at 92nd place.
Unfortunately, not all of the Maldivian duos were able to secure victories in their respective events. Mohamed Adeem Adam and Shaiba Mohamed Shareef faced a tough defeat against the Malaysian pair, Lim Tze Jian and Hao Shan Siow Desiree, in straight sets. Similarly, Ahmed Nibal and Nilaa Najeeb's match was won by the Saudi Arabian duo, Mehdi Sheikh and Khadhija Latheef.
In the women's doubles event held yesterday, Aminath Eman and Shaiba faced a challenging match against the Saudi Arabian pair, Khadeeja Latheef and Hayaa Almudhaaraa, resulting in a loss for the Maldivian duo. Maisa Fathuhulla Ismail and Aishath Afnaan Rasheed also suffered defeat against the Indian pair, Trisha Hedge and Khushi Thakkar.
The men's doubles event saw participation from two Maldivian pairs. Mohamed Ayoob Azhar and Abdul Latheef Gasim Liyah were defeated by Japan's Takumi Nomura and Yuichi Shimogami. Meanwhile, Zayan Zaki and Ahmed Thoif faced a tough challenge from Thailand's Paranyu Kasamang and Voraafol Thongsaeng.
In the men's singles section, the top 64 players showcased their skills in intense matches. Zayan faced a formidable opponent in India's Dhruv Kumar, resulting in a loss with a score of 21-16, 21-1. Nibal also faced a tough challenge from India's Shreyansh Jaiswal, losing with a score of 21-19, 21-15. Ibrahim Ali Haisham unfortunately suffered a defeat at the hands of India's Arya Bhivpathaki.
Related posts