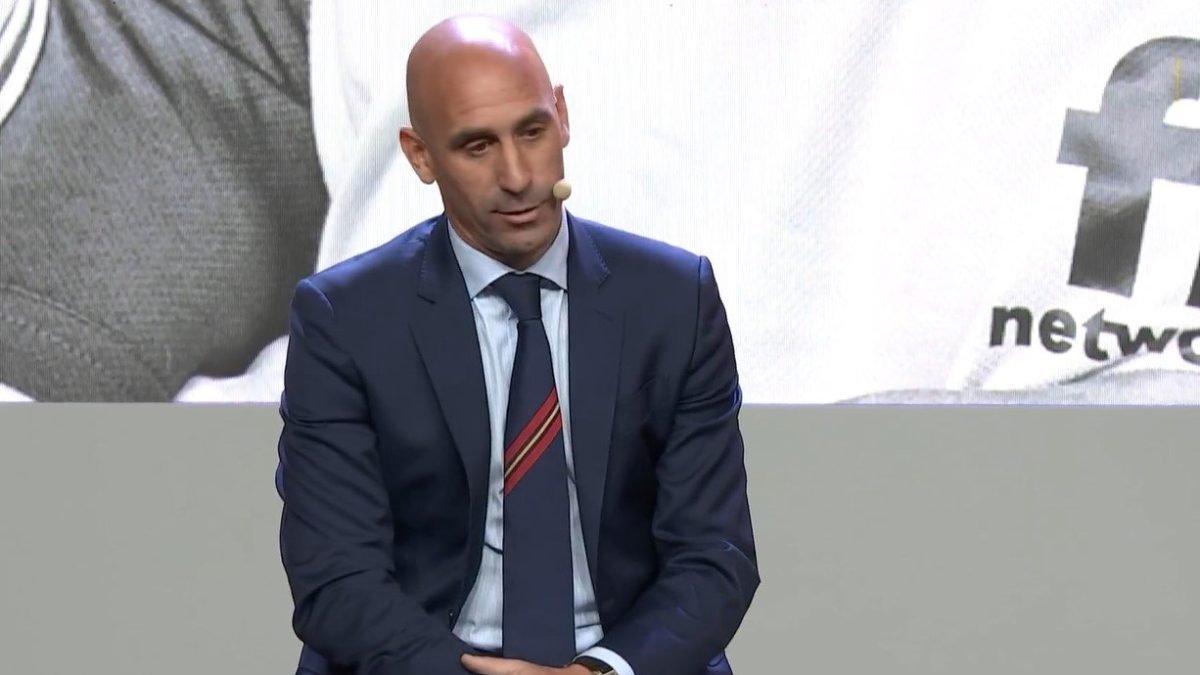 The Spanish national team's coaching staff have tendered their resignations, sending ripples of disbelief and uncertainty through the world of football. This upheaval stems from a controversial incident involving Luis Rubiales, the president of the Royal Spanish Football Federation (RFEF), and forward Jenni Hermoso after Spain's Women's World Cup victory over England in Sydney, Australia.
The drama began when Rubiales was suspended by FIFA after allegedly kissing Jenni Hermoso on the lips without her consent during the celebratory moments following Spain's triumphant victory. The gesture, which Rubiales firmly insists was consensual, sparked a firestorm of condemnation from within the coaching staff as well as from the public and football community.
Six members of Spain's coaching staff, who were all instrumental in the team's World Cup win, have stepped down from their positions in protest against Rubiales' behavior. Assistant managers Montse Tome, Javier Lerga, and Eugenio Gonzalo Martin, along with physio Blanca Romero Moraleda and goalkeeping coach Carlos Sanchez, joined the growing list of resignations. Additionally, six individuals associated with various age levels of the national team also handed in their resignations, expressing their strong opposition to Rubiales' actions.
In a strongly worded statement, the coaching staff condemned Rubiales' conduct and expressed their unanimous decision to step down from their roles. They highlighted the discrepancy between Rubiales' version of events and Hermoso's account, where she deemed the kiss as non-consensual and an act of aggression. The coaching staff asserted that Rubiales' behavior and statements were unacceptable and necessitated their departure.
Luis de la Fuente, the head coach of Spain's men's team, echoed the sentiment of the resigning coaching staff. He criticised Rubiales for not adhering to the protocol expected during celebratory events, particularly those that represent Spanish football on an international stage. De la Fuente emphasised that Rubiales' actions did not reflect well on the image of Spanish football and condemned his behaviour as inappropriate.
Rubiales, however, remained steadfast in his refusal to resign and vehemently contested Hermoso's claims. The RFEF declared its intention to pursue legal action against Hermoso for what they described as "lies." This further escalated the situation and deepened the divide between the football governing body and those standing against Rubiales.
As the controversy continued to unfold, FIFA announced the provisional suspension of Luis Rubiales from all football-related activities at both national and international levels. In response, the RFEF declared its intention to defend Rubiales legally, setting the stage for a potentially protracted legal battle.
The turmoil surrounding Luis Rubiales' alleged misconduct has sent shockwaves through Spanish football. The resignations of key coaching staff members, coupled with the FIFA suspension, have left the nation's football community grappling with uncertainty and concern.
Related posts