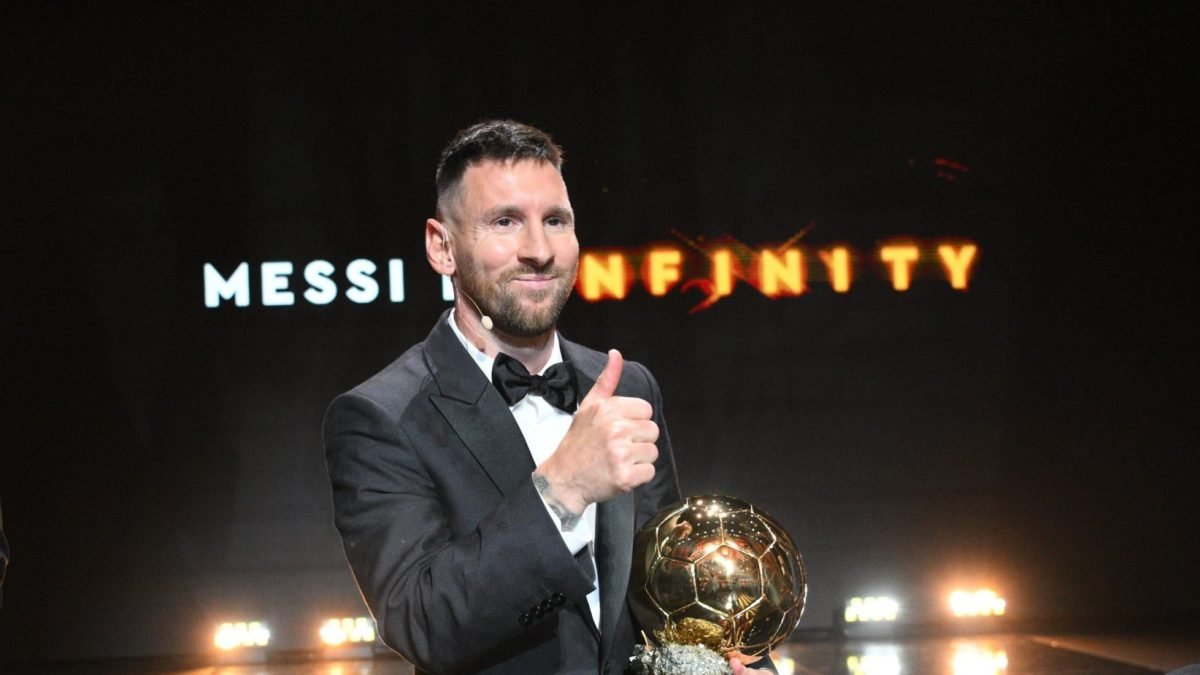 Argentine superstar Lionel Messi won a record eighth Ballon d'Or in Paris on Monday night, pipping Erling Haaland and Kylian Mbappe to the coveted accolade. Messi's remarkable contribution to Argentina's World Cup triumph in Qatar last December earned him this honour.
Messi, now 36, first won the award in 2009 and shared the honour with Cristiano Ronaldo for ten consecutive seasons until Luka Modrić broke their duopoly in 2018. Messi reclaimed football's highest individual honour in 2019 and 2021.
"It's nice to be here once more to enjoy this moment, to be able to win the World Cup and achieve my dream," Messi expressed at the ceremony in Paris. "I couldn't imagine having the career I've had, and everything I've achieved, the fortune I've had playing for the best team in the world, the best team in history. It's nice to win these individual trophies but to win the Copa America and then the World Cup, to get it done was amazing."
Erling Haaland finished second in the voting, with Kylian Mbappé third despite his World Cup final hat-trick.
Manchester City was named the men's club team of the year, and Haaland's 56-goal haul for City earned him the Muller Trophy for the best striker. Aston Villa and Argentina goalkeeper Emiliano Martinez won the Yashin Trophy.
Aitana Bonmatí retained the Ballon d'Or Féminin trophy in Barcelona and Spain for a third consecutive year, succeeding two-time winner and teammate Alexia Putellas. Bonmatí led an unforgettable year for club and country, capturing both the Champions League title and the World Cup.
The Ballon d'Or was only extended to women's games in 2018. Most top female players could not attend the glamorous ceremony at the Théâtre du Châtelet in Paris due to an ongoing international window. Barcelona is believed to have hired a private jet for Bonmatí and their team, which was named female club of the year.
Other winners last night included England's Jude Bellingham, who received the Kopa trophy for being the best under-21 player in the game, while Vinicius Junior of Real Madrid and Brazil received the Sócrates award for his humanitarian work.
Related posts