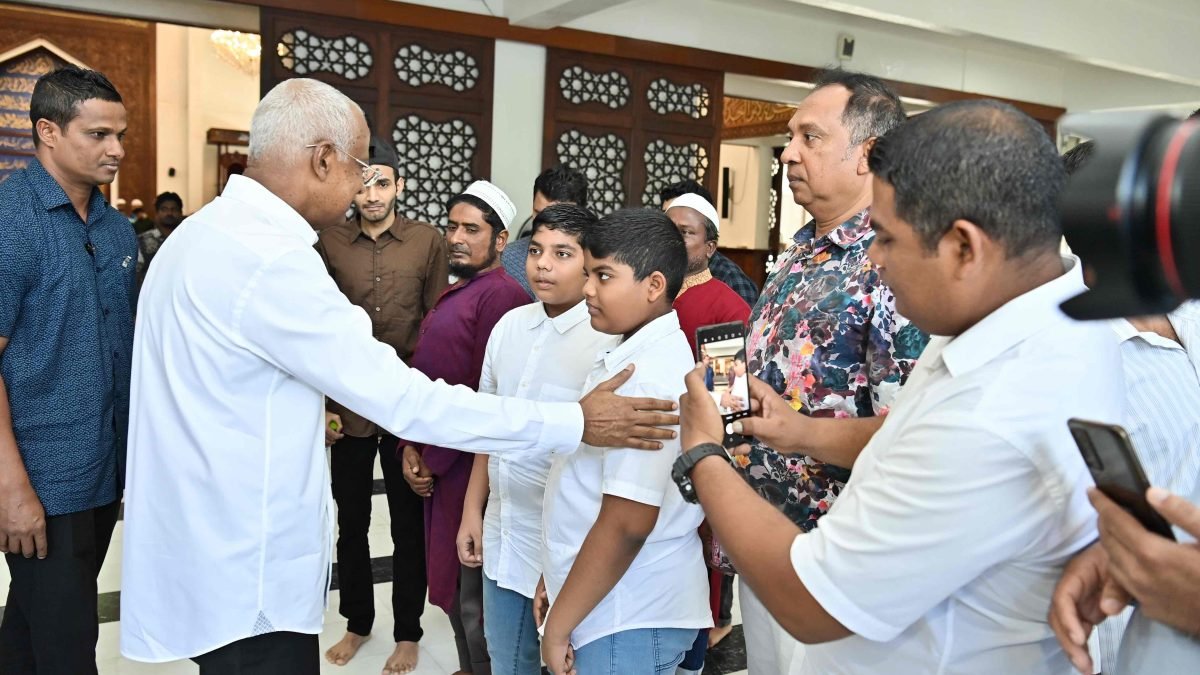 In his message on the occasion of Eid al-Adha, President Ibrahim Mohamed Solih has called on the public to embrace reconciliation, goodwill, and compassion during the festive period. The president extended warm greetings and felicitations to all Muslims in Makkah for the Holy Pilgrimage and to members of the Muslim Ummah worldwide.
President Solih called upon everyone to seize the opportunity presented by Eid to foster stronger family bonds, promoting love and respect. He encouraged people to express gratitude and appreciation to their parents, while also demonstrating their love and care by presenting gifts to their spouses and children.
In order to strengthen societal peace and harmony, the president further advised citizens to visit their relatives and friends, and exchange Eid wishes. He stressed the importance of embracing compassionate relationships and urged those who have the means to extend a helping hand to the less fortunate.
In his message to the nation, President Solih also urged people to refrain from anger and violence, advocating for solace in life through empathetic connections. He further stressed the significance of letting go of jealousy and animosity, emphasising that Eid should be a time of forgiveness and understanding.
Earlier, President Solih attended the Eid al-Adha prayers held at Masjidul Sultan Mohamed Thakurufaan al-Auzam in Male'. After the prayers, the president exchanged Eid greetings with the general public.
On Wednesday, President Solih, accompanied by First Lady Fazna Ahmed, also made a visit to Thoddoo Island in North Ari Atoll on Wednesday, joining residents in celebrating Eid al-Adha. During their visit, the President and the First Lady attended a traditional lunch hosted by the women's community of the island. They also met members of the island community during the visit.
Eid al-Adha, also known as the Feast of Sacrifice, is one of the most significant celebrations in the Islamic calendar. It commemorates the willingness of Prophet Abraham to sacrifice his son as an act of obedience to God. Muslims around the world gather for prayers, exchange greetings, and participate in charitable acts during this sacred time.
Related posts